"A magical journey fraught with daring, danger, and dragons concludes this stunning trilogy."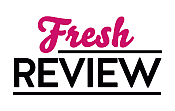 Reviewed by Melissa Kammer
Posted February 13, 2012

Drystan Hawkes desires an adventure that will help aid the Rebellion in their quest to rid England of the elven lords. After all, he possessed enough elven blood with the potential for powerful magic that his parents feared for his life and sent him to Wales. However, that did not end all of his problems as the scepters chose to send him visions on how to open the door to Elfhame. While he dutifully catalogues documents and devours the Rebellion's history, he scours for any mention of his mystery woman. At long last his work has paid off, and only he is suited to rescue her from her predicament. He is quite ready to traipse through Dreamhame, where everything is illusion and nothing is at it seems to save her. Will he be able to find the woman in his visions? Will they be able to unravel the mystery regarding the key?
Camille Ashton cannot quite sever the bonds of her slavery. Every time she rises above her station, a horrible disaster occurs sending her back to the slave quarters. She has grown tired of waiting for another miracle, and knows that she can only trust herself to escape her miserable existence. When a man comes looking to save her, she is wary of strangers especially when illusion is the norm. However, she soon realizes that he is a man of his word, but she still remains cautious. After all, she is a slave with no magical abilities whatsoever, so she does not see how she can be important to opening the door to Elfhame. She does know that Drystan seems to hold the key to her heart, and she will do anything to rid England of their elven impressors. Will they succeed in their mission? Or will they risk their lives for naught?
Kathryne Kennedy works her magic weaving an incomparable delight and offering up a breathtaking finale. She takes readers to new heights as the Rebellion gathers their limited resources in preparation for the epic battle against the elven lords. Drystan lives and breathes the Rebellion, and growing up with their lore wishes to join their legendary ranks. Camille lives a solitary existence struggling to survive, and wishes beyond hope for a way out of slavery. Together, they are willing to risk everything for a chance to truly free humankind. With the combined rebel forces, they will unleash a power that hopefully will rid England once and for all of the elven influence. Ms. Kennedy paints a glorious landscape with her words, summons a battle with the elements, and imagines a love with no boundaries. THE LORD OF ILLUSION is a fantastic tale laden with adventure, romance, and suspense. I cannot wait to see what mischief and passion Ms. Kennedy will dream up next.
SUMMARY
He'll do anything to save her...
Rebel Lord Drystan Hawkes dreams of fighting for England's freedom from the endless evils of the Elven Lords. He gets his chance when he finds a clue to opening the magic portal to Elfhame, and he must race to find the slave girl who holds the key to the mystery. But even as Drystan rescues Camille Ashton from Dreamhame Palace, it becomes unclear exactly who is saving whom. For the fate of humankind lies with Camille...
Enslaved for years in a realm where illusion and glamour reign, Camille has learned to trust nothing and no one. But she's truly spellbound when she meets Drystan--a man different from any she's ever known, and the force of their passion may yet be strong enough to banish the Elven Lords from this world forever.
---
What do you think about this review?
Comments
No comments posted.

Registered users may leave comments.
Log in or register now!