"A Lovely Debut Novel, a Perfect Love Story in a Town You'll Want to Visit."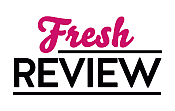 Reviewed by Diana Troldahl
Posted February 4, 2012

Emily Murphy has lost her marriage, her mother and her sense of identity. She has determined her best choice is to sell the last remaining asset she has; a building once housing a restaurant and apartment in downtown Valentine, Colorado. It should be enough to fund her delayed return to college and the education that will help guide the rest of her life, including adopting children to create a family.
Unfortunately her situation is worse than she'd imagined. The former tenants of the building have intentionally destroyed much of the interior and worse yet she learns she does not hold the lease completely. A lien against a loan is held by a local Valentine resident.

Nate Thalburg is viscerally attracted to the strawberry blonde in the pink raincoat the minute she seeks shelter from the rain in the local bar. A hot and flirty game of pool leads to an intense lip lock, but when Emily slams on the brakes he realizes he uncharacteristically has gone a bit too far into unknown territory. He is more than glad she stopped him in his tracks when he learns she plans to stay in town instead of just passing through. The last thing he wants is a relationship. Still, when her car leaves her stranded and he discovers she intends to stay in the ruined apartment above her restaurant space he can't in good conscience leave her to fend for herself. He has little choice but to park her in his grandmother's boarding house even though he knows she'll get a plentiful earful of gossip about his past.

Emma Cane's debut novel has everything I want in a love story; plenty of contrary and amusing residents surrounding the main characters and a setting I can almost touch not to mention strong ties of friendship and a happy ending. The details of Valentine Valley were created with a great deal of affection and the town is a big part of the draw for me. As I read I was wishing it were real and that I could move there. I am glad to know A TOWN CALLED VALENTINE is only the first of a series, as I am eager to visit again.
SUMMARY
Welcome to Valentine Valley—where broken hearts come home to mend, and true love may lie just across the range . . .
Emily Murphy never thought she'd return to her mom's rustic hometown in the Colorado Mountains. But after her marriage in San Francisco falls apart, leaving her penniless and heartsick, she returns to her old family home to find a new direction for her life. On her first night back, though, a steamy encounter with handsome rancher Nate Thalberg is not the fresh start she had in mind . . .
Nate has good reason not to trust the determined beauty who just waltzed into town—he's no stranger to betrayal. Besides, she's only there to sell her family's old property and move back out. But as Nate and Emily begin working side-by-side to restore her time-worn building and old family secrets change Emily's perception of herself, both are about to learn how difficult it is to hide from love in a place known far and wide for romance, family ties, and happily-ever-afters: a town called Valentine.
---
What do you think about this review?
Comments
No comments posted.

Registered users may leave comments.
Log in or register now!