"This Debut Thriller Grabs a Reader By the Throat and Drags Them Into a World Made Real"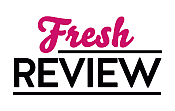 Reviewed by Diana Troldahl
Posted January 29, 2012

"People sleep peacefully in their beds at night only because rough men stand ready to visit violence on those who would do them harm." George Orwell
The Task Force was devised to meticulously identify specific terrorist threats then move swiftly to end their potential to harm the rest of the world. Pike Logan is a valued (if somewhat unpredictable) member of the Task Force, bringing more successful missions to a close than any two of his fellow team leaders. That all changes the day his absence contributes to deaths of those he holds dear. He leaves the Force and is doggedly trying to wear his way free of grief when a random encounter opens a door he thought forever closed to him.
Through mere chance and an inability to blindly allow a civilian to walk into mortal danger alone he comes into possession of information hinting that men affiliated with the Al Qaeda are in pursuit of a weapon of mass destruction.
Former Delta Force commander Brad Taylor has written a tale that allows those of us behind the padded wall of safety they provide a glimpse into the world of those who defend us. Pike is a hero exemplifying a distillation of the men and women defending us every day, through decisive action taken in deepest secrecy. His story is about despair and redemption, but any moralizing is kept to a minimum by Taylor allowing his character's actions to speak loudest.
Most of all ONE ROUGH MAN is a damn exciting book. Leaving aside the deeper glimpses the book provides into the type of man needed by organizations like the mythical Task Force, Brad Taylor has used his experience to provide his thriller with a gritty realism. The violence is to be expected, but the tale also contains moments of humor. The intensely- driven storyline grabs a reader by the throat and drags them into a world made real by an author who knows it intimately. The second Pike Logan Thriller, All Necessary Force is due out January 2012. I am eagerly awaiting it.
SUMMARY
Vince Flynn and Brad Thor, move over: introducing a pulse-pounding new international thriller series by a former Delta Force commander.
They call it the Taskforce. Their existence is as essential as it is illegal. Commissioned at the highest level of the U.S. government. Protected from the prying eyes of Congress and the media. Built around the top operators from across the clandestine, intelligence, and special forces landscape. Designed to operate outside the bounds of U.S. law. Trained to exist on the ragged edge of human capability.
Pike Logan was the most successful operator on the Taskforce, his instincts and talents unrivaled-until personal tragedy permanently altered his outlook on the world. Pike knows what the rest of the country might not want to admit: The real threat isn't from any nation, any government, any terrorist group. The real threat is one or two men, controlled by ideology, operating independently, in possession of a powerful weapon.
Buried in a stack of intercepted chatter is evidence of two such men. The transcripts are scheduled for analysis in three months. The attack is mere days away. It is their bad luck that they're about to cross paths with Pike Logan. And Pike Logan has nothing left to lose.
---
What do you think about this review?
Comments
No comments posted.

Registered users may leave comments.
Log in or register now!