"Finally letting her into his heart may be the only way to save them both."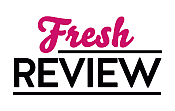 Reviewed by Mandy Burns
Posted January 29, 2012

Demetrius, an Eternal Guardian, dedicates his life to keeping Daemons from taking over the human realm. Demetrius thinks he understands himself better than anyone especially since his secrets can destroy all he knows if he makes one mistake or slips up just once. His limits are why Demetrius keeps his distance from his soul mate, Isadora, for too many years to count; making her think he can't stand her is his strategy and main goal in his long and lonely life. Demetrius' dark and damaged heart can't be touched by Isadora in any way keeping her safe and far away from the secrets that will destroy her light. Unfortunately, Demetrius' plans and decisions regarding Isadora are taken out of his hands when Isadora goes missing without a trace.
Isadora doesn't understand why Demetrius hates her so much but he is always the first to come to her rescue when needed, he just doesn't make any sense. Isadora is getting stronger everyday thanks to having her sisters within the same walls but she still has questions that only a few can answer so sneaking around and trusting those she shouldn't is the only way to get those answers which gets her into trouble by the very enemies trying to kill her. Isadora has no way to know that her actions force Demetrius to face his past, embrace who and what he really is just to save the only woman he will ever love by using all his strengths to bring back the light to his dark but at what cost to them both.
TEMPTED is the third book in Elisabeth Naughton's Eternal Guardian series and we are finally getting to the heart of the dark and brooding Demetrius. TEMPTED is creative, imaginative, and an outright blast to read.
Learn more about Tempted
SUMMARY
DEMETRIUS-He's the hulking, brooding warrior even his fellow Guardians avoid. Too dark. Too damaged. And given his heritage, he knows it's best to keep everyone at arm's length.
Isadora is missing. The words pound through his head like a frantic drumbeat. For her own protection, Demetrius did all he could to avoid the fragile princess, his soul mate. And now she's gone--kidnapped. To get her back, he'll have to go to the black place in his soul he's always shunned.
As daemons ravage the human realm and his loyalty to the Guardians is put to the ultimate test, Demetrius realizes that Isadora is stronger than anyone thought.
And finally letting her into his heart may be the only way to save them both.
---
What do you think about this review?
Comments
No comments posted.

Registered users may leave comments.
Log in or register now!