"A spooky and fast moving plot that keeps you on the edge of your seat until the shocking end."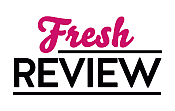 Reviewed by Lynn Cunningham
Posted January 7, 2012

Dawn Christian has known she is psychic since the age of seven. These abilities have kept her feeling that she's an outcast among other kids as well as among her family. Her own mother has always done everything possible to discourage Dawn's powers and tried to keep her from using them. The problem with that is these powers aren't going anywhere. In spite of herself, the abilities seem to grow stronger all the time. Although she's kept them a secret from nearly everyone, she can't stop the warnings that come to her when something bad is about to happen.
The death of Dawn's father when she was young left Dawn and her mother alone for many years but now Dawn's mother has met and married a wonderful man named Jeff. They move in with Jeff and his son, Ken, and go about starting a new life; at least that's what the hope is. However, on the morning that Dawn is to begin attending her brand new school, she wakes up with that "feeling." Something terrible is going to happen.
She tries to talk to her mother about it but Anne is having no part of it. The only thing she wants is for Dawn to fit in and start acting "normally." So Dawn goes off to school with this feeling of foreboding. Once she arrives at school, things don't get a lot better. However, before the end of the day, she's managed to connect with a couple of girls, Candace and Jamie, who introduce her to the town psychic.
It seems that Candace has her own abilities and Jamie really WANTS to have them. The psychic, Serena, is teaching them how to develop their abilities and make them stronger. Dawn is pretty excited to be included in a group of people that finally accept her and her powers. Not only do they accept them, but they embrace them and think Dawn's pretty amazing.
Dawn begins to visit Serena with Candace and Jamie regularly and, sure enough, her powers DO become stronger. But she's still getting that warning voice in her head and soon tragic things begin to happen. Is Dawn a part of something positive or has she inadvertently plunged directly into the middle of something dark and evil?
In this day and age, when it seems that most teenagers are more interested in playing video games rather than reading, DARK BEFORE DAWN is one of those rare books that has the ability to pull these kids away from the games. Although it's a book that seems geared more towards teenagers, it's actually a exciting read for any age from about 12 up can enjoy. As I read it, I kept seeing it as a movie. Stacy Juba is a quite a versatile writer and each of her books carry a unique plot that will capture you from the first page and hold you until the final sentence. DARK BEFORE DAWN is a special book that should not be missed.
SUMMARY
Dawn Christian has been psychic since she was seven years old and has always considered herself an outcast. Even her own mother discourages her talent, so Dawn has kept her abilities quiet and feared a lifetime of loneliness. When she gets involved with a fortuneteller and two teenage girls who share her mysterious perception, Dawn finally belongs to a group.
As her intuition strengthens, so does Dawn's self esteem. However, when she learns her new friends may be tied to two bizarre murders, she has an important choice to make – continue developing the talent that makes her special, or challenge the only people who have ever accepted her.
Excerpt
Excerpt:
Dawn Christian curled under the covers, shivering in her nightshirt. Goosebumps had popped up on her bare arms. She breathed in and out, trying to calm herself. Even the safety of darkness couldn't hide it.
Something was wrong.
She knew it the same way she had known it would rain despite the weather report. Now gray clouds blistered outside the window.
I can't go, I can't go, I can't go, something bad's going to happen. Dawn rubbed between her eyebrows, the message flying around inside her brain like a loose pinball.
The red numbers of her alarm clock flickered to 6:29. Dawn rolled onto her other side and faced the wall. In an hour, she'd be starting her junior year at a lame new high school. She missed Boston and taking the T, the city's subway system, wherever she wanted to go. Dawn used to hang out at museums, watch the college kids in Harvard Square and read books at the Common. Sometimes, she and her mother caught Saturday matinees in the theater district.
Not anymore. Ever since the wedding in July, Dawn had been stuck in Covington, Maine, a beach town overflowing with rinky dink carnival rides, cheesy souvenir stores and bad vibrations.
"Dawn?" She turned to find her mother framed in the dimly lit doorway, fully dressed. "Are you coming down for breakfast?"
"I'm not hungry."
"Nervous about school?"
Gulping, Dawn huddled under the blankets. No way could she discuss her feeling with her mom. Her mother wanted a normal daughter who was on the basketball team or school newspaper, had friends and didn't live in fear. "Kind of."
Her mother lowered herself onto the bed and squeezed Dawn's hand. Her manicured pink nails shone against Dawn's pale skin. Since meeting Jeff eight months ago, Dawn's mother had been letting her curly hair hang loose and wearing makeup.
She smoothed back a tangle of Dawn's chestnut waves. "You don't look like yourself. Do you feel all right?"
"I'm fine." Dawn shoved her stuffed monkey, Buddy, further under the blankets. Her father gave her Buddy shortly before he died, and holding it was like hugging a piece of her dad. Still, sleeping with a toy monkey was kiddish and Dawn didn't do it often. Her mother would get suspicious if she noticed.
Darn it. Her mother drew out Buddy by his slender tail and patted his furry brown head. "Calling in the reinforcements, huh? What's on your mind, honey? Maybe I can help."
Dawn sat up and clasped her knees. Her mother never understood about Dawn's hunches. "I don't think you really want to know, Mom."
"Of course I do."
Yeah, right. But Dawn didn't have the stamina for lying today. "I'm getting one of my premonitions. Something's wrong. I think it has to do with school."
She waited and sure enough, her mother got the frightened look she'd worn too many times before. Dawn remembered the look that terrible night with Mrs. Frazier ... but she didn't want to think about that.
Her mother dropped Buddy onto the mattress and squirmed as if fighting off a chill. "I'm sure it's just regular old nerves," she said in an overly cheerful voice. "It's hard enough adjusting to a new home and a new family without throwing a new school into the picture. Who wouldn't feel edgy?"
"That's not it, Mom."
"Just be normal. Don't worry about your premonitions. You shouldn't have to live your life afraid."
"Get real, Mom. I'll never be normal and fit in."
"If you paid more attention to talking with the other kids, and less to these visions and feelings, things would be so much easier for you."
How many times had she heard her mother say that? Dawn rolled her eyes. "This is why I didn't want to talk about it. I can't help that I 'know' things, Mom. The only way I can keep that stuff secret is by never opening my mouth. Then the other kids think I'm a snob."
"Being different is no reason to separate yourself. You've been through a lot already, honey, and I want you to be happy here. We have a fresh start. If you pushed your feelings to the back of your mind and stopped working yourself up over them, maybe they'll stop coming." Her mother offered a brittle smile.
That was like asking Dawn to walk around blindfolded, or to stuff earplugs in her ears, giving up one of her senses. She couldn't just shut off her feelings. They were too overpowering, demanding attention.
"You made me promise to hide my abilities around Ken and Jeff," Dawn said. "Okay, I want them to like me, but I shouldn't have to hide things around you. Why can't you just help me?"
Her mother slipped an arm around her shoulders. "I'm trying to help you, honey. You need to tell yourself that your imagination is running wild and you've got normal jitters. Do you understand what I'm saying?"
Dawn's jaw tensed. Her mother deserved an Oscar. She had an amazing knack for pretending Dawn suffered normal teenage angst, acting as if they were on some TV drama when the truth was closer to the Stephen King movie Carrie.
"Whenever I'm in a new situation, I say hi to the person sitting next to me and do my best to start a conversation," her mother went on. "Maybe that would work for you."
Dawn took a few breaths to contain herself, then muttered, "I'll try."
Her mother's face lit up with relief. Dawn accepted her hug, inhaling the scents of Dove soap and raspberry body spray, but rather than make her feel better, the embrace ticked off Dawn even more. Did her mom really believe everything was solved? Dawn clamped her lips shut to keep back the harsh words brimming on her tongue.
"You're smart, you're pretty, you're sweet," her mother said. "The kids at Covington High will love you. Ken's willing to give you a ride. Isn't that great? I'd drive you myself, but I think it would be better if you're not seen with your uncool old mother."
"Yeah. Great."
Her mother retreated downstairs to make breakfast. Dawn pushed back the covers. She knew her mom meant well. Since her dad's death when Dawn was in first grade, life had sucked for both of them. They'd had lonely dinners, lonely holidays, lonely vacations. Having each other made it bearable. Now they had a chance to start over.
Unfortunately, it wasn't as easy as her mother believed.
---
What do you think about this review?
Comments
No comments posted.

Registered users may leave comments.
Log in or register now!