"A relaxing vacation turns into a scorching hot fling gone awry!"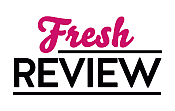 Reviewed by Kay Quintin
Posted December 19, 2011

Hot and sexy firefighter, Napoleon "Neon" Carter, looks forward to hot flings minus the attachment. Most women consider him a real catch, going as far as to knicknaming him Mr. Anti-Commitment! Neon claims every woman has tinnitus (hears wedding bells) which he has no plans of falling for. That is, until the gorgeous blond Merle Cameron enters the picture.
Very prim and proper Merle, an archaeology university lecturer, leads a very boring life teaching and taking care of her mother who is recovering from breast cancer. She finally decides to take a well deserved vacation to New Zealand to visit her sister, Bree and husband Jake. She is stunned by the overwhelming presence of Jake's 6 foot 4 "hunk of masculinity cousin", Neon. A fun and sexy vacation fling with no strings soon consumes Merle's heart, but when misunderstandings occur between them and name calling sets in, Merle is crushed and heads home to her mom. When reality hits Neon and he knows his destiny lies with Merle, his trip to England to win her back becomes a bigger obstacle than he anticipated.
WHITE-HOT CHRISTMAS is really a fun and extremely amusing tale of two people who are determined to avoid all ties and fall flat on their faces in love the minute they lay eyes on one another. The sexual scenes are very hot and their play will keep the reader chuckling and definitely educated. The story is well written and watching the two delightful characters break out of their shells keeps every page interesting. Definitely a "read me" book!
SUMMARY
When lust turns to love, it's one fire he can't extinguish…
Merle Cameron's not looking for love. Between her job as a university lecturer and caring for a mother recovering from breast cancer, she has no room in her schedule for a demanding relationship.
While visiting her sister in New Zealand, however, she's happy to indulge in some hot holiday sex with kind, hunky firefighter Neon Carter. After all, they live on opposite sides of the world. There's no chance things will turn serious.
Neon Carter is a catch. At least, that's what the ladies apparently think. All they seem to want is a quick trip down the aisle, but Neon's in no rush to settle down. Light- hearted summer loving with a sexy blonde is something different, though, and Neon's happy to offer his services until Merle has to return to England.
The weather's hot, the sex even hotter. But when it's time for Merle to go home, they both realize they're in deeper than they thought. And there's no solution that won't break someone's heart.
Warning: Please do not read if you are allergic to any of the following: love at first sight, one-night stands in a one-man tent, rugby hakas, firemen rescuing children, and rough caveman sex guaranteed to put hairs on your chest. May contain nuts.
---
What do you think about this review?
Comments
No comments posted.

Registered users may leave comments.
Log in or register now!