"A treat for fans of the Protector's series."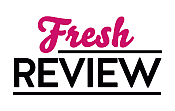 Reviewed by Maria Munoz
Posted December 3, 2011

You can think of the novella RECKLESS NIGHT as a long epilogue to Dangerous Passion. Having not read the other books in the Protector's series (an oversight I plan to rectify), I was less appreciative than I might have been otherwise at checking-in with familiar characters. In this case, a reunion with Viktor "Drake" Drakovich and his wife Grace, both presumed dead in a fire. Drake left behind his billion dollar arms-dealing criminal empire. He and Grace are hiding out on a private Island to avoid those who would be happy to make sure he was really dead. The only thing that might tempt him to risk being seen in public is making Grace happy. Will his attempt to give Grace the perfect Christmas gift cost them everything?
I'm sure RECKLESS NIGHT will be a treat for fans of the Protector's series. This is an atypical holiday story in many ways. The romantic element is between a happily married couple, the husband is a criminal in hiding, and the primary threat is the potential for discovery. I enjoyed the loving relationship between Grace and Drake. Though uncomplicated, the plot and storytelling kept my attention. It was also fun to be reminded about how Christmas is celebrated in the Southern Hemisphere.
SUMMARY
What do you give your beautiful wife when you've got all the money in the world but can't spend it?
Victor "Drake" Drakovitch used to run a criminal empire, but he gave it all up for the woman he loves. Grace, an accomplished artist, abandoned the life she knew in order to be with the one man she could never live without.
Exiled to an island far from their former lives, the two stay safe from the watchful eyes of Drake's many enemies. This Christmas, Drake wants to show Grace how much her sacrifice means. But what can he give a woman who shuns gold jewelry and diamonds, furs and expensive cars? Grace doesn't want fancy things; she wants what Drake can give her—unquestioning devotion, fierce protection… and the best sex a woman has ever had.
Until terror strikes and Grace realizes that the best gift of all is a dangerous husband.
---
What do you think about this review?
Comments
No comments posted.

Registered users may leave comments.
Log in or register now!