"What do you do when a passionate one night stand reappears in your life?"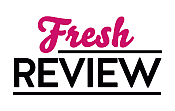 Reviewed by Sandi Shilhanek
Posted November 24, 2011

How many of us have either had or fantasized about having a one night stand? I wager the number is fairly high. What if you actually followed through on that one night stand, and then down the road, accidentally ran into the person with whom you had one wild passionate night...what, if anything, would you do?
This is the premise of REAL MEN WILL, the concluding book in the Donovan Brothers' trilogy from Victoria Dahl. Eric Donovan and Beth Cantrell met at a trade show and engaged in one unforgettable night of passion, and truly thought that the memories of that night would be all they'd ever have, but when they meet again, the attraction from that night flares from little sparks to a fire so bright they can't resist one another.
If all it took for relationships to work was great sexual chemistry the story of REAL MEN WILL would end here, however we all know that just isn't the way life works, even when the life is a work of fiction. For both Eric and Beth there is a ton of past baggage to deal with, and learning to expose that baggage and develop trust in not only the another person, but in themselves as well, is a lesson that takes time to learn.
In REAL MEN WILL Ms. Dahl tackles issues that are potentially difficult to deal with, and allows her characters to react in ways that I believe reflect real life, and therefore help readers to not only feel sympathy towards the characters she has created, but perhaps sympathy towards a friend or family member who might also be dealing with the same type of self worth issues. With the turning of the last page of Real Men Will Ms. Dahl not only concluded the Donovan Brothers' Trilogy to my satisfaction, but cemented herself a place on my "look for more by this author" list.
SUMMARY
It was meant to be a one-night stand. One night of passion. Scorching-hot. Then Beth Cantrell and Eric Donovan were supposed to go their separate ways. That's the only reason he lied about his name, telling her he was really his wild younger brother. Hiding his identity as the conservative Donovan. The "good one." But passion has its own logic, and Eric finds he can't forget the sable-haired beauty with whom he shared a night of love. When Beth discovers that Eric has lied, however, she knows he can't be trusted. Her mind tells her to forget the blue-eyed charmer. If only every fiber of her being didn't burn to call him back.
---
What do you think about this review?
Comments
No comments posted.

Registered users may leave comments.
Log in or register now!