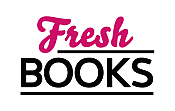 Explore new books in September
"She has been waiting forever for her dream man...but she is tired of waiting."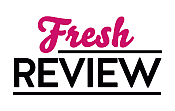 Reviewed by Mandy Burns
Posted November 22, 2011

Steffie Wyler is a successful business woman in her home town of St. Dennis, with her own ice cream shop, Scoop. Steffie enjoys making new flavors for all of her friends and family to try. The only thing missing in her life is the man of her dreams, Wade MacGregor, her brother's best friend. Wade left town before Steffie could properly express her feelings and though Steffie conned Wade to take her to her senior prom, she has yet to experience Wade to the fullest. Wade comes back home for a wedding and Steffie feels those sparks she knew were there but life is always getting in the way. Well this time isn't any different, Wade takes off in the middle of the reception without a word, leaving Steffie to decide that Wade was never meant to be apart of her life. That is until he shows up in town again with a surprise of a lifetime.
Wade MacGregor has always thought his best friend's sister, Steffie, should be completely off limits. Wade usually follows that rule except Steffie somehow convinces him to attend her senior prom which opens his eyes but Wade needs to finish college and Steffie is still too young for him. Wade finally returns home for a wedding reception and decides to test out his feelings for Steffie, unfortunately Wade is called away before he can do anything, leaving Steffie high and dry once again. Tragedy strikes Wade's friend and business partner leaving Wade with more responsibility than he is ready for; Wade knows that making a home in St Dennis is the only possible solution. To make his life perfect would be to convince Steffie that she needs to be part of his life. Hopefully he didn't run one too many times.
Mariah Stewart's third book in the Chesapeake Diaries series, ALMOST HOME, is fun, witty, romantic, and entertaining as all get out. Stewart has a way of winding her characters around your heart to keep the pages turning hoping the words never end. Awesome read!
SUMMARY
When she was young, Steffie Wyler always knew exactly what she wanted to do with her life: 1. Make ice cream. 2. Marry the coolest boy in town. 3. Live happily ever after. These days, Steffie is the proud owner of One Scoop or Two, a wildly popular ice cream parlor. But the cool guy left town right after high school, before they could scratch the surface of their mutual attraction to see what, if anything, lay beneath. Steffie's made a great life for herself in St. Dennis, but true love has never come knocking.
Wade MacGregor left for college in Texas and remained there to start a successful business with his best friend, Robin Kennedy, but he's always felt something was missing. Then life throws him a curveball: A third partner has robbed the company blind, and Robin has died—but not before entrusting Wade with a precious secret. Now back in St. Dennis, Wade's determined to do whatever it takes to protect his friend's legacy—and to figure out, once and for all, if the sparks that fly whenever he's with Steffie are just temporary fireworks or the lights in the window leading him home.
---
What do you think about this review?
Comments
No comments posted.

Registered users may leave comments.
Log in or register now!