"SENSATIONAL! Non-stop from page one! This story sizzles off the pages!!"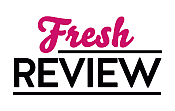 Reviewed by Heather Lobdell
Posted November 21, 2011

This is one review that I find myself excited about writing. Duncan is the fifth in the stunning Vampires in America series by author D.B. Reynolds. I have been with the series from the start and have waited long and in anticipation for this book. D.B. Reynolds is one author who has never let me down. Duncan was a whirlwind of emotion, romance, intrigue, and mystery from the first page all the way to the ending! I devoured this book, just as I have the others in the series. If this is the first book you have come across in the series, start from the beginning. While Duncan can be read as a standalone book, I believe that to truly appreciate Duncan you need to understand the major role he has played in the lives of Raphael and Cyn.
Throughout this series we have watched as Duncan stood beside, in front of, and behind Raphael and Cyn, but now for the first time Duncan is on his own and making his own place in the world. The first few pages set the scene for just how much of an emotional roller coaster I was in for, reach for the tissues ladies as good-byes between Cyn, Raph, and Duncan are very heartfelt. Of course a vampire takeover is nothing if not hostile and Duncan's arrival in DC stirs up a ruckus with the locals. I really appreciated how Reynolds captured the essence of DC in this book. We get a real feel for the corruption on Capitol Hill and a very real sense for how the women behind the big shots struggle to find their place in the chaos.
Watching Duncan fall in love was a true pleasure, and with a heroine like Emma it was as funny as it was romantic. Duncan really had to struggle with this one; Emma didn't just fall into his hands and lay down at his feet in love. Oh no. Emma had a mind of her own, much like Cyn, and she was not afraid to use it or anything else she managed to get her hands on. As a secretary for a Senator, Emma has been in the inner circles of Washington and knows that the world is not perfect. She has seen firsthand the letters of need and the lack of support from the Senator who was elected. Emma knows that DC is all about who you know and what they can do for you. When her best friend does not return home from a weekend party, Emma turns to the only person who might be able to help her. Luckily for Emma that person is already dead. What she finds is a new vampire ambassador who is every bit as challenging to her mind as he is to her body. With or without his help Emma is determined to find her friend, dead or alive, and make the people responsible pay for their crimes. She is willing to do whatever it takes to find the truth in a world full of lies.
Duncan's struggle for Emma's acceptance and his ultimate downfall from bachelorhood gives him a sense of reality that he has not had in the past. I watch the man who was always in the shadows emerge from the pages and leap right off the pages. What I really love is that Duncan does not get lost in the pages of his own book. His somewhat sarcastic and not so amused personality is still there, if anything he has grown closer to my heart and I look forward to reading more about him in future books. I absolutely love the tidbits of background information about Duncan and Raphael that appear throughout the book. Reynolds gave me a true understanding of Duncan, who he was and how he came to be the man he is today and for that I thank you. I do not think that the book would have been as meaningful without these little snippets as they really brought Duncan to life. While I did miss not having as much of Raphael and Cyn, I feel that Duncan did not need them with him. In order for Duncan to be his own vampire lord he needed to show the world that he could stand on his own two feet and stay standing. However, I am anticipating the next release in this stunning series and simply cannot wait for Lucas to come to life. Keep writing Ms. Reynolds, keep writing.
Learn more about Duncan
SUMMARY
Washington, D.C. … capital of an empire. Powerful. Exhilarating. Corrupt. And in the shadows … vampires far older than the nation itself.
A power unto himself, Duncan has served at Raphael's side for a hundred and fifty years. But long laid plans have finally borne fruit, and the time has come for Duncan to leave Raphael and tackle the greatest challenge of his life. He will face treacherous vampires and murderous humans. He will rock the halls of human power if necessary. But Washington, D.C. will be his.
Emma Duquet cares nothing for vampire politics. She just wants to find her missing roommate and best friend, Lacey. But Lacey's been playing with vampires of a particularly dangerous kind, and Emma will have to deal with the new vampire in town if she's going to find her friend.
Battling powerful enemies who will stop at nothing to keep their secrets, Duncan and Emma will dig beneath the corruption and depravity that is Washington, D.C. and uncover the most heinous conspiracy of all…
---
What do you think about this review?
Comments
No comments posted.

Registered users may leave comments.
Log in or register now!