"Love is Hard, Even When You're a Goddess"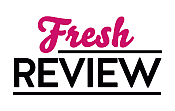 Reviewed by Kathyrn Little
Posted November 14, 2011

How far would you go to save the one you loved? Jessie, the heroine of Lucy A. Snyder's SWITCHBLADE GODDESS, would go to the Underworld and risk life and limb. Now that's determination and love. Jessie's all or nothing enduring love for Cooper makes the story so heartfelt and keeps the pages turning. Cooper, Jessie's boyfriend, is in need of rescue and Jessie does not make a quick or light decision when she decides to save him.
Jessie is a wonderful character. She is a true pleasure to read and many of the characteristics of a genuine heroine are ingrained in her character: perseverance, compassion, bravery, and a touch of fearlessness. There are also scenes exposing Jessie's vulnerability that will further endear her to readers.
Cooper was an intriguing character. His love for Jessie feels both real and believable, despite his gruff nature. The secondary characters, particularly ferret familiar Pal and Miko, played a huge part in the novel by helping the plot move very quickly.
This book is highly recommended to fans of the first two novels in the Jessie Shimmer series, as it follows the love of two characters readers have watched grow. Paranormal romance readers will also enjoy SWITCHBLADE GODDESS
SUMMARY
Hell hath no fury like a goddess scorned.
When Jessie Shimmer traveled to a nightmare underworld to save her lover, Cooper Marron, she gained magical powers . . . which soon seemed more like curses. Her beloved familiar, the ferret Pal, became a monster. Her enemies multiplied like demons. Worst of all, she hasn't found a moment of peace to be with the man she adores.
Now a switchblade-wielding demigoddess commanding a private hell stocked with suffering innocents is after her. The blademistress' vengeance sends Jessie and Pal on a dark journey through strange, perilous realms. Their quest for salvation will push her newfound abilities—and her relationship with Cooper—to the breaking point . . . and beyond.
---
What do you think about this review?
Comments
No comments posted.

Registered users may leave comments.
Log in or register now!