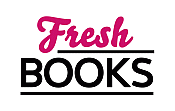 May Books for you!
"A Captivating Dystopian"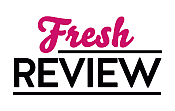 Reviewed by Kathyrn Little
Posted November 11, 2011

Fantasy | Young Adult Adventure
Eden, the main character of this novel, has a woefully low mate option-only 15%. She desperately wants her mate option to be picked up by a Coal, a very dark-skinned, well- adapted man. In this novel, the overheated environment can kill the lilywhite Pearls, only Coals have adapted to suit the environment.
Eden as a character is fairly likable. She can be whiny at times, but she lives in a harsh world. She does have extreme perseverance and intelligence. She can be a tad obtuse when it comes to romance. Bramford, one of the best rated Coals and very wealthy, might be the man to change Eden's world. With her father possibly dying, her supposed Coal boyfriend hiding something from her, and the work she does under inspection, Eden is not having the easiest time.
This book is a wonderful young adult dystopian, tinged with romance. Eden and Bramford must learn to get along, Eden discovers several of Bramford's secrets, and the reader will love seeing their relationship hit its ups and down and grow. The secondary characters will stand out, the events are fast-paced, and the plot contains the perfect blend of romance, dystopian, and action. This book is highly recommended to young adult/teen/adult readers.
SUMMARY
Eden Newman must mate before her 18th birthday in six months or she'll be left outside to die in a burning world. But who will pick up her mate-option when she's cursed with white skin and a tragically low mate-rate of 15%? In a post-apocalyptic, totalitarian, underground world where class and beauty are defined by resistance to an overheated environment, Eden's coloring brands her as a member of the lowest class, a weak and ugly Pearl. If only she can mate with a dark-skinned Coal from the ruling class, she'll be safe. Just maybe one Coal sees the Real Eden and will be her salvation her co-worker Jamal has begun secretly dating her. But when Eden unwittingly compromises her father's secret biological experiment, she finds herself in the eye of a storm and thrown into the last area of rainforest, a strange and dangerous land. Eden must fight to save her father, who may be humanity's last hope, while standing up to a powerful beast-man she believes is her enemy, despite her overwhelming attraction. Eden must change to survive but only if she can redefine her ideas of beauty and of love, along with a little help from her "adopted aunt" Emily Dickinson.
---
What do you think about this review?
Comments
No comments posted.

Registered users may leave comments.
Log in or register now!