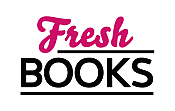 New Year, Great reads for January 2021
"A Perfect Halloween Read."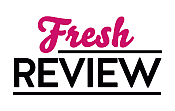 Reviewed by Kathyrn Little
Posted November 9, 2011

Aimee and Alan are the main characters, each writer wrote from one characters' point of view-Aimee is Carrie's and Alan is Steven's. Everything seems to be going wrong for Aimee and Alan. Alan is forced to move to a little town in Maine and can no longer indulge in football (no team) while Aimee's best friend recently lost her father and is taking it hard.
When Aimee and Alan meet there is an instant connection. The reader just knows they will be each other's love interests. Aimee is clever and somewhat impulsive at times while Alan is slightly more levelheaded and is deeply connected to his Native American ancestry. The latter quality of Alan's makes the novel even more interesting, Alan completes several rituals during the novel.
The secondary characters actually play a large part in this novel. Aimee's best friend and Alan's cousin, Courtney, is still extremely depressed and angry about her father's death-she doesn't entirely believe he is even gone. An evil spirit, a legend in this small Maine town, appears to have come back to terrorize the town once more-can Aimee and Alan prevent the spirit from taking the town in its evil grasp?
SUMMARY
Aimee and Alan have secrets. Both teens have unusual pasts and abilities they prefer to keep hidden. But when they meet each other, in a cold Maine town, they can't stop their secrets from spilling out. Strange things have been happening lately, and they both feel that something-or someone- is haunting them. They're wrong. Despite their unusual history and powers, it's neither Aimee nor Alan who is truly haunted. It's Alan's cousin Courtney who, in a desperate plea to find her missing father, has invited a demon into her life-and into her body. Only together can Aimee and Alan exorcise the ghost. And they have to move quickly, before it devours not just Courtney but everything around her.
Filled with heart-pounding romance, paranormal activity, and rich teen characters to love-and introducing an exciting new YA voice, Steven Wedel-this novel is exactly what Carrie Jones fans have been waiting for. Meet your next obsession.
---
What do you think about this review?
Comments
No comments posted.

Registered users may leave comments.
Log in or register now!