"Darby is a heroine who couldn't save her mother but is determined to conquer her fear in order to sa"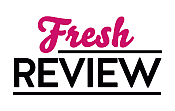 Reviewed by Darlene Kendall
Posted November 4, 2011

The only security from demons for white witch Darby is the cold and an isolation which doesn't allow for more than nominal human contact. As much as she longs for relationships, it is not safe; the cost to them and her would be too high a price to pay. Her time in Alaska must end before she gets involved with its residents but thanks to her vision it might be too late.
Niklas arrives in Alaska on the trail of Cyprian and his Lycan pack. This time around he won't lose them and the man who infected him and destroyed his mother will pay the ultimate price. There is no time for a relationship despite how much he wants Darby. The pack is killing indiscriminately and often. A vision catches Darby by surprise yet she is unable to walk away from it and because of her need to rescue a little girl she comes to the attention of Cyprian, leader of the pack. Desperate to save them both Darcy decides it's time to quit running from who she is and fight back. She and Niklas combine their special abilities to defeat Cyprian even if they have to die with him.
Darby is a heroine who couldn't save her mother but is determined to conquer her fear in order to save a little girl. Her struggles and her pain will bring tears to your eyes but the strength within her will have readers cheering Darcy on. The smoldering attraction between the hero and heroine could be felt from their first meeting. NIGHT FALLS ON THE WICKED is about two pain-filled people who learn about how the power of love and trust can conquer the enemy if you just believe.
SUMMARY
Darby has spent the last three years of her life running from the demons that seek to possess her. She's walked away from all friends and family for fear that she will drag them too close to the danger forever nipping her heels. As a white witch, demons seek to possess her and use her as Satan's instrument on earth. Determined to never be a device for evil, she lives life below the radar and stays one step ahead of the evil hunting her. Except there's more than one evil lurking in the shadows….On sale: August 30, 2011
---
What do you think about this review?
Comments
No comments posted.

Registered users may leave comments.
Log in or register now!