"I loved Caleb, he is a true alpha yet sensitive to the heroine's needs."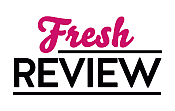 Reviewed by Darlene Kendall
Posted October 31, 2011

Healer Caleb O'Flare, member of the Para-Ops team put together to keep the peace between the felines and the vamps, has the hots for team member Wraith. Wraith pretends she wants nothing to do with Caleb. Wraith is an immortal who can't be touched without experiencing pain although sometimes the pain can be made pleasurable with the right man. She found out immortality is not forever and her symptoms lead her to believe that her time in this world is limited. After seeing the sign of death on Caleb, Wraith quits the team but Caleb does not give up easily. He convinces her to return and help them find who is responsible for drugging and raping female werewolves.
Wraith hopes she can find a way to keep Caleb safe while at the same time try to find out who she was before becoming a Wraith. Caleb knows he has a small window to show Wraith how much he cares for her and if he can't he is sure she'll disappear from his life forever. Between a hired hit on Wraith and the tenuous relationship he shares with the wolves Caleb walks a tightrope that may snap at any time leaving destruction in its path.
I loved Caleb, he is a true alpha yet his sensitivity to the heroine's needs pulled at the heartstrings. Wraith is strong with apparent vulnerabilities that you can't help but to feel her pain although her woe is me attitude wore on my nerves halfway through the book. It was not enough to keep me from enjoying the book with its suspenseful atmosphere. All of the characters are intertwined and important to the plot and subplots mixed in. CHOSEN BY FATE is a sensual paranormal tale with hidden depths where some answers are given and others will be part of this continuing series about other wordly beings living in harmony with the humans and each other. Kudos to Ms. DePaul for creating a world for readers to indulge their love of spicy romance, continuous action, and the supernatural with people who are memorable,
SUMMARY
Although he keeps company with a vampire and a were, human Shaman Caleb O'Flare can definitely hold his own. But neither his psychic ability nor his healing powers can help his sexy-as-hell teammate, Wraith-a ghost with no memory of her human existence, who cannot experience touch without pain.
No wraith has managed to exist past its tenth year, so her time is about to run out. She wants only two things before accepting her fate: to learn her human identity, and experience one night with Caleb...
---
What do you think about this review?
Comments
No comments posted.

Registered users may leave comments.
Log in or register now!