"Will the secrets that they have kept tear them apart or will the game keep them together?"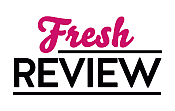 Reviewed by Heather Lobdell
Posted October 17, 2011

When I first saw this book I was very skeptical. I loved the concept of a regency era Mr. and Mrs. Smith. However, I found myself doubting whether the book would live up to my expectations. Would this adventure be action-packed, adventurous, romantic, and still remain uncomplicated enough that it captured my attention? The resounding answer came back as Yes! Yes this book was everything that I wanted it to be and then there were the little quirks that made it even better!
Lady Sophia Smythe has been hiding her whole life. She has hidden herself away from her husband for years, he has never seen the woman that she really is. Nor has she ever let him get closer than hello. Her husband has only known the quiet, shy, and mousy woman that she has shown him. Lady Smythe has been hiding the beautiful woman she really is and she has also been hiding the fact that she is a spy. As Saint, Sophia can be anyone she desires. She has had danger, adventure, and a never ending whirlwind of a life. The thought of returning home to her husband is as daunting as the fact that she has lost the one thing she lives for; her life as a spy has come to an end.
Lord Adrian Smythe has shown the world a boring, stuffy, gentleman. Secretly he lives a life of high adventure and daring feats as he travels the world as one of the most prominent spies that England has. Finding out that he isn't the only one in his marriage hiding secrets is the one thing in life that has taken him completely by surprise. Not only is his wife beautiful, but she works with him! After all these years Adrian finds that he has never really known this fascinating beauty that he has been married to. Now the two of them must work together to solve a murder mystery that has stumped Bow Street. The one who solves the mystery is the one who shall retain their position with the company.
Working together should be easy, but the doubts and fears of everyone around them will keep these two working against each other every step of the way. It was fascinating to watch each step that these two took. It was almost like watching a dance where each player countered the steps of the other. Where Adrian went, Sophia was sure to follow or have beaten him to. When Sophia discovered a clue, Adrian already knew it. While they started this, their last adventure, frustrated and doubtful; these two quickly learned a new respect and interest in the other. Watching them come together was quite the adventure. Shana Galen has managed to keep the action high, the adventure rolling, and the romance leaping off the pages. I loved watching Mr. and Mrs. Smythe discover each other as they never had before. These two characters were every bit as charming and witty as I wanted them to be. The story was every bit as captivating.
SUMMARY
No man can outsmart him…
Lord Adrian Smythe may appear a perfectly boring gentleman, but he leads a thrilling life as one of England's most preeminent spies, an identity so clandestine even his wife is unaware of it. But he isn't the only one with secrets…
But one woman almost certainly can…
Now that the Napoleonic wars have come to an end, daring secret agent Lady Sophia Smythe can hardly bear the thought of returning home to her tedious husband. Until she discovers in the dark of night that he's not who she thinks he is after all…
Excerpt
The counterattack was swift and sure. He propelled her forward, throwing her off-balance, then whipping her around. Again, he shook her wrist, trying to loose her fingers from the dagger, but though her nerves screamed for release from the pain, she would not comply. She slammed against the wall behind her, ducking before he could grasp her throat with his free hand. Instead, she struck out first, catching him hard on the jaw. She heard the pop as his head snapped back and then grunted when the retaliatory blow came: a hard jab to her abdomen.

For a moment, she could not breathe. Small dots of light danced before her eyes, and then with a roar, she launched herself off the wall and collided with his body.

He lost his grip on her wrist, and she fell awkwardly, losing possession of her dagger in the process. The clink of the metal on the hard floor startled them both, and as one, they began to grope for the weapon.

They were on the floor, her legs tangled with his, as their hands patted the cold, dirt beneath them. Sophia felt a jolt as his hand brushed over hers, and her reaction was to kick out at him, increasing the distance between them. It was then that she realized how close to the stairwell they'd fallen. Three or four steps and she could be on the stairs and away. For the first time in her career, she was not certain she would win a battle. And why did it matter? There was no Lucien Ducos to take prisoner. No Napoleon Bonaparte to defeat. Exactly what was she fighting for?

She shoved at the man again, just as she heard the dagger scrape against the ground. He had it, and now was her chance. While he closed his hands about the weapon, she freed her legs from him and dove for the stairs.

She had gained the first one, and would have gone further had her skirts not tangled about her ankles. Damn! She knew she should not have worn this gown. It was her own vanity, her own desire to please whoever had arranged this meeting, which had caused her to be impractical.

And now she would pay for it. Her slight delay gave her attacker the perfect opportunity, and she felt his hand close on her ankle.

"Oh, no you don't," he murmured.

"Oh, yes, I do," she growled, lowering her voice so she'd sound more like a man. Sophia kicked back and felt her ankle collide with his jaw. Thank God she had worn her half- boots and not some silly satin slippers. And yet the man seemed almost unfazed by the blow. He pulled back on her ankle, hard, and she went down. Kicking free, she gained the stairs once again, but this time his hand snagged her waist, and he pulled her off her feet and back into the darkness of the lower level.

"Let go!" she barked, kicking and clawing fiercely. Sophia much preferred a disciplined, structured attack, but she was not averse to an unruly approach. Only, this time, neither seemed to work.

He had her, and he had her firmly. They stumbled back, and as he struggled to maintain control, she felt his hand brush over her breast. He must have felt it, too, because he jerked in shock and then clamped his hand hard about her flesh.

"Bloody hell. I knew it!" he exclaimed. They fell into a wall, the reverberation from the impact jarring both of them. But not jarring him enough to release her.

Even muffled by the pounding in her head and the adrenaline rushing through her veins, his voice sounded familiar. If she could just place it...

"Knew what?" she asked, ramming her elbow into his gut. A whoosh of air escaped his lungs, and he squeezed her breast hard in retaliation. "Knew you were being beaten by a woman?" The words came out between gasps as she fought to suck in air.

"I am hardly being beaten, madam. If I so chose, you would be on the floor, unconscious."

She gave a bitter laugh. "You are most welcome to try."

He pushed her free, and she did fall, but at the last moment, she tucked her legs and rolled into a crouching position. Without waiting for him to recover, she shot forward, ramming her head into his gut. She'd hit him there repeatedly now, and she knew he must feel the pain.

But he grabbed her shoulders and thrust her back, spinning her about and, once again, imprisoning her about the waist. But this time, his arm had come around her, confining her limbs so she could not use elbows or hands.

She kicked back, but he danced out of her reach. She could hear his own gasps for breath, and then his mouth was beside her ear. "Who are you?"

"I might ask you"—she fought to take another breath—"the same question. Let go." She was positive now that she knew the man. The spy from Calais? The double agent from Lisbon? If she could just grab a moment to think...

"Stop fighting." His breath was warm, and it tickled the sensitive skin of her ear. She felt her body heat in response and shook her head to clear it.

What was wrong with her? This man held her prisoner, would probably kill her given half a chance, and she was becoming aroused? No wonder the Barbican group no longer had need of her. She was going soft.

"You are not going to win." His velvet voice rumbled through her, and his breath skated over her neck. She shivered. There was something about his voice. It was doing something to her, having this erotic effect on her.

"I've never lost." She managed to wiggle her hand into the slit at the side of her skirt. The pockets tied underneath held her last hope.

"Famous last words."

"Yours." And with that, she freed the small pistol and pressed the muzzle into his thigh. He stiffened.

"Now, let me go. Slowly."

She'd expected immediate compliance, but for some reason, the man hesitated. She dug the muzzle harder into his flesh. "Let go."

But he was still, listening. "Wait a moment." His voice was far away, distracted.

Damn. He'd recognized her voice. That was the last thing she needed. She tried to distract him with another nudge from the pistol, but he shook his head. "Who are you?"

"Someone with whom you should not trifle."

"Sophia?" The word was strained and almost high-pitched, and before she could stop herself, she jerked in shock, giving all away. "My, God." His hands suddenly flew from her, releasing her as though she'd just told him she had the pox. "It is you."

Book trailer / video Coming soon! I'll send it as soon as it's ready for distribution
Videos
---
What do you think about this review?
Comments
No comments posted.

Registered users may leave comments.
Log in or register now!