"Internet dating may sound convenient and exciting, but sometimes it can also be a dangerous liaison."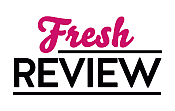 Reviewed by Lynn Cunningham
Posted October 1, 2011

Detective Louise Rick takes on one of the more challenging and personal cases in her career when a man starts tracking and meeting women on the Internet that he ultimately rapes. Located in Copenhagen, Denmark, Louise is adjusting to living with her boyfriend, Peter, and trying to balance her career with her relationship. Currently, that's not working out all that great, but with this Internet dating rapist running around loose, Louise can't focus on her problems at home. Besides, Peter is being so wonderful and understanding about all of her long hours at work.
The first victim, Susanne, is thoroughly brutalized and terrorized through her experience. Susanne also has another huge issue that comes in the form of her controlling mother. However, Louise is finally able to get Susanne the help she needs to open up about her attack as well as her attacker. She no sooner starts to get promising information from Susanne, when another rape occurs. This time, though, the victim dies and the game has suddenly changed.
The more that Louise looks into the online dating craze, she's amazed that there aren't more attacks such as these. She starts to track down clues to this man's identity and realizes that he's been doing this for a while and that there are multiple victims. As she continues to dig deeper into these online dating sites, her best friend, reporter Camilla Lind, meets a man from a dating sites. She's thrilled but Louise is very nervous and concerned for her friend. Camilla brushes off Louise's concerns and continues to see this man.
In the meantime, Peter and Louise are spending less and less time together due to all the time she must spend trying to find this guy before he attacks another woman. They've been in love for six years, though, so they'll make it, won't they? At least that's what Louise tells herself. As Louise closes in on the identity of the rapist, she feels the pressure of needing to catch him quickly because the more she learns about him the more she understands just how dangerous he really is. She's also afraid that his true identity may just strike a bit too close to home.
CALL ME PRINCESS is one of several Louise Rick novels by Danish writer Sara Blaedel. It's exciting and entertaining to read novels set in exotic locations and Ms. Blaedel does an excellent job of painting a detailed picture of her city. She also knows how to combine just the right amount of suspense and personality into her novels. I was riveted to this book from the very first page and had no clue how it would all end until the last chapter. Do yourself a favor and curl up with CALL ME PRINCESS. It makes great reading for a rainy afternoon.
SUMMARY
A young woman in Copenhagen, Susanne Hansson, becomes the victim of an unusually brutal rape attack in her own home. detective inspector Louise Rick is summoned to talk to the victim, where she quickly determines that Susanne met the rapist via a dating website, a fact that Susanne shamefully tries to hide,
especially from her domineering mother.
The police suspect that the rapist may have been caught on video in the subway, so Louise and a colleague go through the tapes. They're lucky enough to find him, but unfortunately the image is blurry and shows him only in profile. While the police investigation is making progress, things take a negative turn for Susanne,
who tries to commit suicide. The rape is not the only reason.
In the meantime Louise becomes more and more immersed in the online dating world. In her search she comes across the web site "nightwatch.dk," which allows her to upload images that show people out in the night-time scene and who they're with. She finds a picture of the man, who is now calling himself "Prinzz."
She contacts him using the name "Princess," and they agree to meet.
With a climax as suspenseful as it is shocking, Sara Blaedel's American debut confirms her as one of the brightest stars in the new wave of Scandinavian crime novelists that has riveted the attention of readers around the world.
---
What do you think about this review?
Comments
No comments posted.

Registered users may leave comments.
Log in or register now!