"Sometimes wishes do come true, but are they nightmares or fairytales we wish they were?"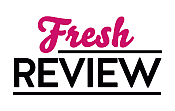 Reviewed by Heather Lobdell
Posted September 23, 2011

I was pretty skeptical about this one from the cover. I thought, "Here's another book about a cute preppy guy that I probably don't want to read." The cover was completely wrong and misleading. I really didn't understand why the man on the cover was there until the very end of the book. I almost wish that the Goblin King I saw in my head was the man featured on the cover, but he wasn't. Ok, so maybe I wanted the Goblin King to be shown on the cover to be just as bad as he was in the book. I am just selfish.
On to the story... This book was amazing. I was completely surprised by how much I enjoyed each chapter, each page, and each struggle that the characters had. I thought that the curse that seemingly could not be broken was a phenomenal addition to the plot. Every girl knows that every fairytale ends with a kiss. The fact that this one didn't made this book the stuff of legends. The mixture that Ms. Husk presented in THE GOBLIN KING was little bit fairy tale and a whole lotta nightmare. This book kind of reminded me of Beauty and the Beast, only THE GOBLIN KING was a little more real and whole lot more savage. As a character, I felt for the Goblin King. I mean what woman in her right mind would be able to love a beast? The more goblin he became, the more his personality changed and the little things in life that we all take for granted were suddenly non-existent. The goblin in him only saw the beauty of the woman, the lure of gold, and his lust for both seemed to overwhelm anything else. It was by strength and determination alone that kept Roan hanging on to what made him human. Ultimately, it was his struggle for his humanity that made me love him for the man he could have been.
Eliza was an expansive heroine. Her character had so much depth and strength that I immediately loved her. She kept struggling with her life, struggling with so much loss that she has learned to reach out for dreams. Fairy tales only exist in books, and Eliza gets more than she bargained for. One obstacle seems to lead to another and only Eliza can set the path for her life as she wants it. As a woman, we all have these issues. Eliza struggled with many of the same issues that we all do. I thought that she was very well written character and very easy to connect to.
To wrap it up simply, my initial reactions to the cover were very unfounded. THE GOBLIN KING was every bit as steamy, sensual, and dangerous as I wanted him (and it) to be. The book itself was dark and delicious; it seemed to have me at hello.
SUMMARY
Once Upon a Time...
A man was cursed to the Shadowlands, his heart replaced with a cold lump of gold. In legends, he became known as... The Goblin King.
For a favored few he will grant a wish. Yet, desperately clinging to his waning human soul, his one own desire remains unfulfilled... A Willing Queen.
But who would consent to move from the modern-day world into the realm of nightmares? No matter how intoxicating his touch, no matter how deep his valor, loving him is dangerous. And the one woman who might dare to try could also destroy forever his chance at a ... Happily Ever After.
---
What do you think about this review?
Comments
No comments posted.

Registered users may leave comments.
Log in or register now!