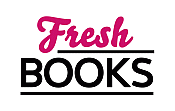 Great Summer reading - June releases
"Can a London guttersnipe really be a missing heiress?"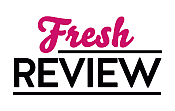 Reviewed by Audrey Lawrence
Posted September 12, 2011

Despite only being a young factory girl and exhausted from work, Nell still had ideas about what was needed and she was determined to set things right. Her best friend, Hannah, tried to caution her, but when Nell made up her mind, she was stubborn. Hannah even tried to distract Nell by remarking on her likeness to a photograph of a socialite in a shop window, but Nell just felt even more despondent about the circumstances that were narrowing in on her in Bethnal Green in the grubby and poverty filled east end of London. Despite all her efforts, she tries everything within her grasp to save her sick mother, even writing to the Lord who her dying mother said was her father and not the farmer she had led her to believe. Crushed by the fact that her father did not respond and angered by her powerlessness against her selfish and cruel stepbrother, as Michael's bullying turned even more nasty now their mother had died, Nell decides to seek her revenge. Paying precious coin to get an old pistol, she intends to kill Lord Rushden, her father, as a few pounds from him could have saved her mother and now in her grief, Nell no longer careS what happens to her, if caught.
The athletic and handsome Simon St. Maur, the new Lord Rushden, barely pays attention to the wild orgy going on at his friend's party as he seeks out Dalziel, his source for old manuscripts. Hearing that his cheque had not been accepted for insufficient funds in front of his friend, Simon is inwardly embarrassed while being very savoir faire externally. Going home and pondering how to deal with his bankers, Simon can only bemoan the perversity of the previous Lord Rushden who left him titles and lands but no funds as all his wealth was left to his twin daughters, Katherine whom Simon despised and Cornelia, long missing and presumed dead.
Brandishing her pistol at Lord Rushden, she is shocked to find him not only nude, but also young and handsome as the devil! As Simon attempts to disarm her, both physically and with charm, he immediately notices that his assailant bears an overwhelming resemblance to Lady Katherine and quickly realizes a way to fill his empty coffers. Two small problems: How can he convince Nell to marry him and how to prove to London's society that Nell is really the long lost heiress?
It is scandalous that I had not discovered Meredith Duran before reading this fabulous character-centered romance, but I am now a devoted fan and totally ready to finish devouring all of her previous works! I just absolutely could not put this book down as the story was just so compelling and captivating! Simon is an intriguing hero with an irresistible appeal, a smile to melt your heart, with a straight forward interest in being a gentleman of means, yet dangerously open to discovering the real Nell caught between the gutter and the glam. With her mixed education from her so called mother, her East End eating habits, and her love of reading at the public lending library, Nell is a fascinating heroine. Through her eyes, thoughts and actions, the contrast between the world of the rich and poor in London is cleverly and clearly revealed. A totally fresh take on a Pygmalion transformation that is not to be missed! Enjoy!
SUMMARY
IN GRITTY, WORKING-CLASS LONDON, SHE DOES WHAT SHE MUST TO SURVIVE . . .
When Nell Whitby breaks into an earl's house on a midnight quest for revenge, she finds her pistol pointed at the wrong man—one handsome as sin and naked as the day he was born. Pity he's a lunatic. He thinks her a missing heiress, but more to the point, he'll help her escape the slums and right a grave injustice. Not a bad bargain. All she has to do is marry him.
A NOTORIOUS LADIES' MAN COULD TAKE HER FROM POVERTY TO OPULENCE . . . BUT AT WHAT PRICE?
A rake of the first order, Simon St. Maur spent his restless youth burning every bridge he crossed. When he inherits an earldom without a single penny attached to it, he sees a chance to start over— provided he can find an heiress to fund his efforts. But his wicked reputation means courtship will be difficult— until fate sends him the most notorious missing heiress in history. All he needs now is to make her into a lady and keep himself from making the only mistake that could ruin everything: falling in love. . . .
---
What do you think about this review?
Comments
No comments posted.

Registered users may leave comments.
Log in or register now!