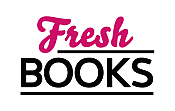 Close out December with great reads
"Another Solid, Joyful Entry in Owen's Beloved Celtan Series"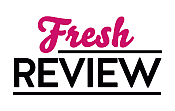 Reviewed by Diana Troldahl
Posted September 11, 2011

When Laev T'Hawthorn chose the wrong woman as his Heart Mate and brought her into his family, she pretended to be his true mate to gain the position in society. After the death of his faithless wife and his father he learned she had stolen valuable items from the Hawthorn Residence and given them away to her family and friends, even the heart gift Laev had made for his true Heart Mate, whomever she was. He is determined to find every item his late wife took from his family and restore them to their rightful place, especially his heart gift. He knows his true Heart Mate is out there somewhere but has no interest in finding her. The last thing he needs is a new wife while he is still reeling from the behavior of the woman he married.
Camellia Darjeeling has been on her own family-wise since she was in her teens. Her mother died long ago, but her father and uncle remain a constant danger to her and her artist brother. She has fought her way from the depths of poverty to become the owner of two very successful businesses, making her a target for their depredations once more. Her uncle can gain access any home no matter what lock or security system is put into place and his flair for sniffing out the location of any valuables means nothing in Camellia's home is safe. Camellia knows who her Heart Mate is, has known for years but with him married to another the channel of connection they share was just one more avenue to pain, one more proof that there is no man whom she can trust. Even now that her Heart Mate is free of the woman's clutches she has no interest in seeking him out and fears any bonding between them, but fate seems to have another plan in store.
As her fans have come to expect, Robin D. Owens has created another solid, joyful entry in her Celta series. I am more than eager to read each new book as it is published and have never been disappointed. They provide escape and a glimpse into one of the best-crafted worlds in the paranormal genre. HEART SEARCH is book ten in the Celta series, and moves fifteen years ahead in the over arching story line to cover the next generation of Celtans, the one beyond of those whose stories have previously been told. I can hardly wait to see what the future brings in one of my all-time favorite series of books.
SUMMARY
Latest in the long-running series from the award-winning author of Heart Journey. Noble Laev T'Hawthorne must rebuild his life after marrying a woman he believed was his HeartMate, only to fall victim to her greed. Abandoned at fifteen, Camellia Darjeeling values her independence above all-even as her father and uncle emotionally scourge her and extort money. For Camellia, trusting men, even her HeartMate, is too risky. When Laev and Camellia meet, they refuse to acknowledge that they are true HeartMates. But their destiny cannot be avoided...
---
What do you think about this review?
Comments
No comments posted.

Registered users may leave comments.
Log in or register now!