"A Moving Sci-Fi Romance of Two Soldier Torn Between Duty and Love"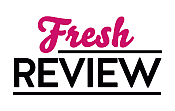 Reviewed by Lisa Watts
Posted August 17, 2011

Mike, a member of the Alliance CoOps, is stationed on the planet of Cirokko, trying to prevent Doctrine forces from invading. His latest assignment is to spy on Doctrine officers and obtain as much intel as possible. He soon comes to suspect that Sergei, a young Doctrine soldier, is having sex with his commanding officer even though it is strictly forbidden. Mike's handler encourages him to try to get inside information by seducing Sergei. He follows orders but quickly finds himself falling hard for the young man. Hired as a translator, Mike joins Sergei on a mission in the mountains, but things go quickly and terribly wrong. Is it possible for two men on opposing sides of a war to stay alive and find a way to be together?
DARK EDGE OF HONOR, by Aleksandr Voinov and Rhianon Etzweiler, is one of the most moving gay romances I've read in awhile. Mike and Sergei's bond is intimate and tender right from the very beginning. Despite being on opposite political sides, the two make a deep and immediate connection. Mike knows that his real reason for seducing Sergei will keep them from ever having a lasting relationship, yet he can't stop himself from falling in love with the young soldier. Sergei has never had more than superficial sex before and is amazed at the world Mike opens up for him. The authors do a great job of bringing the characters to life by giving them very human imperfections. Mike has a habit of sucking on the blood from the scabs on his lips, and Sergei's early attempts at kissing are "complicated and clumsy." You can't help but come to care about these two men and root for them to be together. It doesn't hurt that the story contains some of the hottest gay sex scenes I've ever read.
The romance and personal emotions in DARK EDGE OF HONOR are severely contrasted by the war-time storyline. The solid plot contains lots of political maneuvering, military strategy, and violent battles. Both Mike and Sergei endure torture and mental and physical pain. After growing so attached to the characters during the first half of the book it was difficult to see them suffer, but necessary for the plot and character development. There is definitely enough action and suspense in the story to keep readers interested beyond the romance, and science fiction fans will enjoy the descriptions of the planet Cirokko, its inhabitants, and the advanced technology used. Voinov and Etzweiler have crafted an intense but beautiful love story about two soldiers torn between duty and love, and I enjoyed every moment of it!
SUMMARY
Sergei Stolkov is a faithful officer, though his deepest desires go against the Doctrine. A captain with the invading Coalition forces, he believes that self-sacrifice is the most heroic act and his own needs are only valid if they serve the state.
Mike, an operative planted within Cirokko's rebels, has been ordered to seduce Sergei and pry from him the Coalition's military secrets. His mission is a success, but as he captures Sergei's heart, Mike is tempted by his own charade and falls in love.
When the hostile natives of the planet Cirokko make their move, all seems lost. Can Mike and Sergei survive when the Coalition's internal affairs division takes an interest in what happened in the dusty mountains of Zasidka Pass...?
---
What do you think about this review?
Comments
1 comment posted.
Re: A Moving Sci-Fi Romance of Two Soldier Torn Between Duty and Love

Great review. I love this book, it had me on such an intense ride, twas
awesome.
(Amara Devonte 12:36pm August 18, 2011)
Registered users may leave comments.
Log in or register now!