"Can Callie Harper keep the pieces of her life from falling apart?"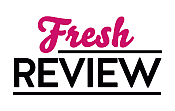 Reviewed by Viki Ferrell
Posted August 8, 2011

Fiction Women's Fiction | Christian
Could Callie Harper's life get any worse? She lost her husband to cancer a year ago, quit her job in Houston after an argument with her boss, and here she is in Shipshewana, Indiana, with a quilt shop to sell. Her Aunt Daisy passed away and left everything she owned to Callie, including Daisy's Quilt Shop and Max, a yellow Lab. Shipshewana is a small rural community with an Amish population just outside of town. The first person Callie meets is Deborah Yoder.
Deborah is a young Amish woman who had an agreement with Aunt Daisy to sell some of the Amish quilts. She approaches Callie about that agreement, but Callie is adamant that she is not going to be here long. As soon as she sells the shop she will be gone. Deborah encourages her to at least clean up the yard and garden and reopen the shop for a better selling prospect. Callie agrees, but insists it is only temporary.
When the local newspaper editor gives Callie's shop a critical review, she pays him a visit and has an argument with him. After the editor is found dead that night, all eyes are on Callie as the number one suspect. Before she can exonerate herself, a series of break-ins occur, and someone else is sent to the hospital with an injury received during one of these break-ins. But the townspeople and several in the Amish community have gotten to know Callie and they rally in her support.
Callie and Deborah decide to do some detective work of their own in trying to solve this mystery. When they walk in on an intruder in the quilt shop and Max gets shot trying to protect them, Callie is more determined than ever to catch the murderer. Will the scheme they devise work? When this is over, will Callie sell the shop and return to Texas, or will she stay in Shipshewana?
This delightful Amish murder mystery is full of inspiration and explores the idea that pain has a place in your life. How you deal with that pain is a choice you have to make. FALLING TO PIECES is the first in a new series by Vanetta Chapman. I reviewed her debut novel and really enjoyed it. This one is a keeper as well. Can't wait for the other books in this series!
SUMMARY
In this first book of a three-book series, author Vannetta Chapman brings a fresh twist to the popular Amish fiction genre. She blends the familiar components consumers love in Amish books-faith, community, simplicity, family-with an innovative who-done-it plot that keeps readers guessing right up to the last stitch in the quilt.
When two women-one Amish, one English-each with different motives, join forces to organize a successful on-line quilt auction, neither expects nor wants a friendship. As different as night and day, Deborah and Callie are uneasy partners who simply want to make the best of a temporary situation. But a murder, a surprising prime suspect, a stubborn detective, and the town's reaction throw the two women together, and they form an unlikely alliance to solve a mystery and catch a killer.
Set in the well-known Amish community of Shipshewana, Falling to Pieces will attract both devoted fans of the rapidly-growing Amish fiction genre, as well as those who are captivated by the Amish way of life.
---
What do you think about this review?
Comments
No comments posted.

Registered users may leave comments.
Log in or register now!