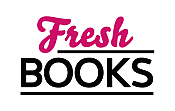 Books to enjoy in May! Let your reading blosson!
"A great addition to your summer reading list."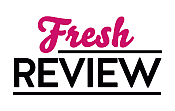 Reviewed by Maria Munoz
Posted July 28, 2011

What better way to reconnect with your friends than with a month on the shores of North Carolina's Outer Banks. Ellis, Julia, and Dorie have been friends since childhood. Now in their mid-thirties, each woman finds herself facing a crossroad. Ellis is unsure what her future holds now that she's been downsized at a time when jobs in finance are hard to come by. Except for a short but disastrous marriage, she has dedicated her life to her career and can't see the direction her future will take. She's decided to focus on organizing their vacation and buying some time. Dorie believed she was married to the love of her life until a horrible betrayal revealed the truth. She arrives at the beach house carrying secrets, unsure about her next steps. Fashion model Julia loves her bohemian European life with her long-term lover. Now he wants to settle down and she's not sure if that's the life she wants, or even deserves.
The women gather at the SUMMER RENTAL on the shore. Unfortunately, the house, Ebbtide, has seen better days and the absentee landlord is slow to respond to requests and complaints. The house also comes with Ty, the hot guy who lives over the garage, who finds himself drawn to Ellis. They also find themselves sharing a home with Madison, a woman willing to pay cold-hard cash for the extra room. What they don't know is that she is really Maryn Shackleford, on the run from an abusive husband intent on hiding his criminal behavior. In his or her own way, each person will have to choose their path and their future.
I've enjoyed many of Mary Kay Andrew's books and was excited to pick-up SUMMER RENTAL. The characters immediately captured my attention. The women were complex, genuine, and strong. I enjoyed reading the interplay between these long-term friends, and seeing the challenges brought by Maryn's presence. Ty was a good love interest for Ellis but also faced his own challenges. The plot moved a little slowly for my taste and was a little light on the humor and charm in Ms. Andrews' earlier books. That said, SUMMER RENTAL would make a great addition to your summer reading list.
SUMMARY
Sometimes, when you need a change in your life, the tide just happens to pull you in the right direction….
Ellis, Julia, and Dorie. Best friends since Catholic grade school, they now find themselves, in their mid-thirties, at the crossroads of life and love. Ellis, recently fired from a job she gave everything to, is rudderless and now beginning to question the choices she's made over the past decade of her life. Julia—whose caustic wit covers up her wounds--has a man who loves her and is offering her the world, but she can't hide from how deeply insecure she feels about her looks, her brains, her life. And Dorie has just been shockingly betrayed by the man she loved and trusted the most in the world…though this is just the tip of the iceberg of her problems and secrets. A month in North Carolina's Outer Banks is just what they each of them needs.
Ty Bazemore is their landlord, though he's hanging on to the rambling old beach house by a thin thread. After an inauspicious first meeting with Ellis, the two find themselves disturbingly attracted to one another, even as Ty is about to lose everything he's ever cared about.
Maryn Shackleford is a stranger, and a woman on the run. Maryn needs just a few things in life: no questions, a good hiding place, and a new identity. Ellis, Julia, and Dorie can provide what Maryn wants; can they also provide what she needs?
Five people questioning everything they ever thought they knew about life. Five people on a journey that will uncover their secrets and point them on the path to forgiveness. Five people who each need a sea change, and one month in a summer rental that might just give it to them.
---
What do you think about this review?
Comments
No comments posted.

Registered users may leave comments.
Log in or register now!