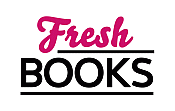 Spring for these books in March
"Brooklyn's back, and this time it's best friend Robin who finds a dead body, sleeping next to her."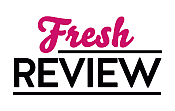 Reviewed by Rosie Bindra
Posted July 14, 2011

Mystery Cozy | Mystery Woman Sleuth
As an expert bookbinder, Brooklyn Wainwright lives to restore books to their former glory and prestige, which is exactly what she plans on doing with an incredible copy of the Kama Sutra her best friend Robin Tully brought her back from India. And if she can pick up a few pointers from the book to spice up her love life with her hunky security expert boyfriend, Derek Stone, she'll take that as a bonus. Before Brooklyn can even lay a finger on the book though, Robin shows up at her apartment, covered in blood. Robin's apartment was thoroughly ransacked and the incredible guy she recently met was murdered right next to Robin while she slept. With no idea how any of it happened, Robin turns to Brooklyn for help.
Having to put the Kama Sutra to the back burner, Brooklyn dives head first into the mystery surrounding Robin with help from Derek. When Brooklyn's apartment is searched and a mysterious bleeding Russian shows up, things become even more intriguing. Soon it becomes apparent Robin has found herself in the middle of an international conspiracy. With the body count rising, Brooklyn has bigger problems than restoring the Kama Sutra. Now it's up to Brooklyn and Derek to figure out the mystery behind everything that's going on, before one of them becomes the next victim.
I only began reading cozy's last year and Kate Carlisle's Bibliophile mysteries was one of the series that got me hopelessly addicted to the genre. There isn't a single thing about this series that I don't love. From the characters to the unique plot lines, I can't get enough of these books. MURDER UNDER COVER is the fourth book in this wonderful series and I couldn't devour it fast enough. The mish-mash of eccentric characters, from Brooklyn's hippie commune parents to Derek's secret spy past and Gabriel's mysterious origins, will have you feeling like you're visiting with your own friends and family. They will keep you hooked and craving more. As someone who loves books, learning about book binding is just the cherry on top of this perfect sundae. I hope this series has a very long run because I haven't nearly started getting enough of it!
SUMMARY
When she receives an exquisite copy of the Kama Sutra from her best friend, Robin, to appraise and restore, Brooklyn Wainwright anticipates both recreating a beautiful book and spicing up her love life. But then Robin's apartment is ransacked, and the great guy she recently met is murdered in her bed. Now Robin is the #1 suspect. Obviously, exploring the Kama Sutra's bliss will have to wait until after Brooklyn finds the killer...
---
What do you think about this review?
Comments
No comments posted.

Registered users may leave comments.
Log in or register now!