"A book that starts with a severed head and ends on the tide...simply magnificent!"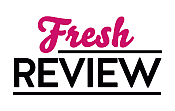 Reviewed by Unassigned 1_Reviewer
Posted July 11, 2011

This one simply threw me for a loop. As a Pirates fan I saw the book and thought that it was probably going to be boring and not so good, the first page caught me completely by surprise. I mean, who starts a book with a floating severed head? FIRE ON DARK WATER never did let me down; from page one until the last page, I was wrapped up in the life of this amazing woman and her all to true-to-life adventures.
The story should have been a simple one, the life of a young gypsy girl struggling her way through the world trying to find some happiness. But the life of Lola Blaise was anything but simple. Lola and her naive demeanor ran into one problem right after another. Lola began her journey in the dangerous streets of London, across the world to the America's, and finally to her home in Nassau. Always on the run, always seeking a better lot in life, Lola's struggles were never quite over.
From the beginning Lola learned that the one thing she had to offer men was sex. What she had to offer became the one constant role in her life; whether it was in the backstreets of London, on board a ship, as the indentured servant to a plantation owner, a brothel dancer, or as a wife. As the thirteenth wife of the infamous Pirate Blackbeard, Lola thought that there were some things even this pirate wouldn't share. However, as life has taught her, she should have known that even a man's wife wasn't as sacred as the coin in his pocket or the rum in his belly. Lola knew that her time was running out before she too would be stranded or cast aside for another pretty skirt. As an apothecary, Lola made her place on board as indispensable as it could be. Lola was trying desperately to guarantee that for once she would be safe from the savagery of the life that seemed to surround her. How did it come to be that the thirteenth wife of Blackbeard would come to identify his grizzly head? I can't tell you, for that is Lola's story instead.
Author Wendy K. Perriman has truly written a novel unlike any other. This is one pirate story that has never been told. The novel depicts life for women in the early 1700's as true to life as I can imagine it. Perriman has not beautified the lives in the story, she has not turned Lola into a tragic love story, nor has she glorified pirating. In fact, the gore, pillaging, and plundering have all been left in the light. The story of Lola is a tragic tale with its dark deceptive waters and as close to reality as I ever want to get to that time. While I still hold my candle for pirates, I have a new flame to remind me that there is always FIRE ON DARK WATER.
SUMMARY
A debut historical novel about a female pirate's life on the high seas. Born a despised gypsy and tricked into a life of brutal debauchery, Lola Blaise quickly learns the harsh ways of the world, and of the men who inhabit it. But in the New World waits a different sort of life, full of danger and passion, where one false move could mean death: a life of piracy. On the island of Nassau, Lola earns her keep as a prostitute until she lands a place on the Revenge, a ship captained by the infamous Blackbeard, the greatest buccaneer who ever lived. To survive the lethal treachery of a pirate's life Lola must use every hard- earned skill in her arsenal-and become the woman she was always meant to be.
Excerpt
1: Murk Sunset and Foul Sunrise
1702 - 1712
There is something about me, ain't there? You noticed the moment your eyes grew used to the dingy light of the tavern. And you came here, like everyone who struts these worn boards, for tattle of Anne Bonny and pirates. Buy me a dram, tread closer, and my tale will make your eyeballs roll. Do you remember that scoundrel Calico Jack? Well it all started way way way before his day. But what may surprise you is that I myself roved among them – the unsung miscreant – the one that slipped through their net. I see you are tongue-tied and burning to ask how we lived like sows? Rutted like pigs? Killed like boars? I'll explain, good as I can, but you won't like my answers I'm telling you now, Mister. There's no glamour . . . no quest . . . no founding of colonies . . . just the tugging of the moon against fate. Who am I, you finally think to ask? You may as well know – I was Blackbeard's thirteenth wife – and very unlucky for him.
Folks call me Lola . . . London Lola . . . The Gypsy . . . or just plain Doxy. It depends on who they are and what they're after. I once claimed to be Cockney but that was to clothe my Romany roots – I wasn't born nowhere near Bow Bells. So aye, I'm a gypsy and come from a long strand of travelers. Our lives were spent in tents or on carts, roaming round England from crop to new harvest. The men reaped grain when autumn permitted while youngsters picked fruit in the orchards and fields. My uncles sold horses (acquired by dubious means) and kept the cauldron stewing with fresh-poached game. I learnt many neat skills as I tagged along beside the woods and rivers. When the picking season ended the caravan rested on Battersea Common and the perpetual battle ensued once again against harsh icy winter and the even colder townsfolk.
Grandma Vadoma was the knowing one. She told fortunes in the markets for our sustenance and campfire stories for our pleasure on the road. Shona, my Ma, was a dancer – exotic, mysterious, mesmerizing. But it wasn't her face that snagged farmers and sailors, who were drawn to her sinewy hips that slithered and writhed with forbidden allurement. She would tempt in the squares, fields, streets and taverns, and sometimes sold her nights to a high-enough bidder. I spent ten years absorbing the feminine divine and owe much of my charm to them.
Do you recall that before the Queen Anne's War there had been a terrible famine? Well, Shona's income became crucial to the tidbits earned from begging. So in town she frequented the docks and alley ways and was more in demand on her back than on her feet. But I ain't been told much of the bastard that sired me – excepting he was an Irish sailor who may (or may not) have been called Paddy. He gave me the tint in my chestnut red hair, the blue eyes that marked me Outsider, and apparently paid for his pleasure with a plundered gold doubloon. I was born, inconveniently, at the height of the picking season in a ditch at the edge of a strawberry field. And so was named Lolomura (for the red berries) but everyone knew me as Lola.
By the fifth harvest I was already earning my keep, charming the gentry with Romany ballads and prancing. And you never saw nothing like me – I was a proper little dazzler. I learned that the ladies paid well for tradition and the gents liked it best when I pouted and swayed. So I watched every lilt, every thrust of Ma's pelvis, and before long my belly worked figures of eight. The nobs would comment on dexterity and timing, admiring the artistry and rhythm, but I spotted how men's eyes were fixed on Ma's nipples, and how they drew tighter breath whenever my little arse thrust backwards.
---
What do you think about this review?
Comments
No comments posted.

Registered users may leave comments.
Log in or register now!