"Vividly sensual love scenes and fast moving action sequences is the main reason I love this paranormal"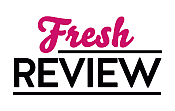 Reviewed by Darlene Kendall
Posted June 27, 2011

Wyr warlord sentinel Tiago Black Eagle is sent to protect Niniane who has just inherited the Dark Fae throne. Up until recently Niniane was thought to be dead instead she had been living with the powerful Wyr under the leadership of Lord Drago, an ancient immortal. After an attempt is made on her life, Dragos wants her safe. No problem for Tiago, to him Niniane is family up until he finds himself wanting to take her to bed. Niniane thought her Fae family would welcome her back but she soon finds out that someone wants the throne for themselves. She agrees to allow Tiago to stay and watch her back. Having been surrounded by the powerful Wyr men for hundreds of years, Niniane is surprised an all consuming attraction to Tiago. Normally Fae and Wyr are enemies but Tiago intends to remedy that. No one will take Niniane from him. This sentinel's special powers are thunder and lightning and he has no problems calling it down to keep her safe while they flush out her enemies. As they prepare for Niniane's coronation, Tiago realize he will have to show his love that nothing will separate them even if he has to defy Lord Drago himself.
Vividly sensual love scenes and fast moving action sequences is the main reason I love this paranormal series. Each and every character brings STORM'S HEART to life. Tiago is one sexy being who knows how to handle his woman. The assorted paranormal creatures are etched in your mind long after the story ends. Ms. Harrison takes us once again into an intriguing tale of love and suspense. I eagerly await book three of the Elder Races series.
SUMMARY
During the rule of her murderous Dark Fae uncle, Thistle "Tricks" Periwinkle found sanctuary among the wyr in New York. Her ethereal beauty and sparkling personality won the hearts of the public, but after her uncle's death, there are those who don't want to see her ascend to the throne…
Able to wield thunder and lightning, wyr sentinel Tiago Black Eagle has ruled the skies for centuries. His massive build and thunderous power make him one of the wyr's best weapons. And he's sent to protect Tricks when she's almost assassinated in Chicago.
Soon, both Tiago and Tricks will fall prey to the stormy hunger that engulfs them—a passion that will shake the very foundation of all the worlds…
---
What do you think about this review?
Comments
No comments posted.

Registered users may leave comments.
Log in or register now!