"Beautifully crafted love story that spans generations"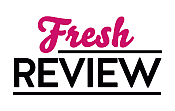 Reviewed by Sandra Wurman
Posted June 13, 2011

Pioneer and early western women were an intriguing breed unto themselves. It is quite clear that without these women the development of the ranches would have suffered. Having said that, it is also true that these industrious women lived with a pallor hanging over their heads -- they were literally at the mercy of men (brothers, uncles, fathers, and of course husbands). If they managed to survive the elements and the dangers posed by the Indians these women faced home grown violence and worse.
Bethanie was faced with a most difficult and impulsive decision. Stay in the home of her lecherous uncle or take off for parts unknown with a stranger -- albeit an exceptionally handsome stranger who had won her trust in just days. Josh was heading back to his ranch to assist his brother Ben who was increasingly worried over suspicious events involving neighboring ranches. Although rather protected nestled within mountains, Ben was uneasy. Even with a slew of ranch hands, he still lost cattle at an alarming rate. Indian raids were prevalent and so the safety of everyone on the ranch was of concern. Bringing Bethanie, her aunt, and cousin along on this trip was the last thing Josh planned on but with the recent events at home and the escalating danger to Bethanie there was no choice.
There was no way Josh was going to leave Bethanie behind after witnessing her uncle's disregard for this young woman supposedly under his protection. Not only was Josh drawn to this beautiful woman but he recognized her as the daughter of an angel who nursed him back to health as a soldier. Fate had somehow brought them back together. Their trip to the Weston Ranch only served to bring them closer and by the time they arrived their lives were destined to be intertwined. But they find that everything changes due to circumstances that are beyond their control. For Bethanie, Ben, and Josh life was going to prove to be complicated beyond belief. It was a good thing that Bethanie was a strong minded woman with compassion and intelligence. These strengths were going to be put to the test.
Jodi Thomas managed quite creatively to follow the life of a woman who embodied all the characteristics of a survivor and yet still made her compassionate and vulnerable - quite a dichotomy. This is a story rich in details that draws you in from the first page and manages to create quite a few surprises along the way.
SUMMARY
Texas Ranger Josh Weston is a complete stranger to Bethanie Lane, and her only chance to escape from her uncle's grasp. Without hesitating, she strikes a deal with the rugged lawman to take her with him when he leaves San Antonio. And on the journey to his family's ranch near Fort Worth, they forge a bond as powerful as it is unexpected.
When Bethanie's dream of a future with Josh falls apart, she's forced to make a harrowing choice. Yet through every danger and revelation, one thing remains—a love worth living and dying for…
---
What do you think about this review?
Comments
No comments posted.

Registered users may leave comments.
Log in or register now!