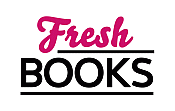 May Blossoms (books) for reading!
"Raunchy, Bloody, Witty and Fun, This Fast Moving Urban Fantasy Has a Flavor All Its Own"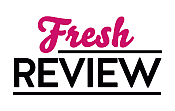 Reviewed by Diana Troldahl
Posted June 10, 2011

Eric is marrying Tabitha and heading off to honeymoon in Paris. Sounds simple, right? Except he can't seem to keep his hands off (or dick out of) Rachel, even moments before the ceremony. Then a self- righteous gang of Werewolf bikers show up to try and Christian the hell out of Eric and any other vampire attending, causing a slight delay.
Marriage accomplished, Eric need only catch the plane with Tabitha and give her the honeymoon of her dreams. As they deplane at Orly however, they are met by a group of immortals who insist Tabitha must pass a series of tests proving her worth before she is allowed into Europe. As Eric continues to Paris alone, Rachel seizes the chance to bring Eric to her side.
Meanwhile, back in Void City Eric's psychopathic daughter Greta is drowning her sorrows in violence and having a high old time with Eric's Vampire Mustang, Fang. While Eric is otherwise occupied, the Empress vampire Lisette decides it would be a fine time to wipe out anyone under Eric's protection.
Violent, raunchy and hilarious, this third in the Void City series kept me caught in its coils from first to last. Although the narrative switches viewpoints with almost every chapter, J.F. Lewis kept the lines of action clear and concise and never lost the ability to spice even the most tragic scenes with a dusting of humor. CROSSED continues Eric's story and reveals some of the hidden causes for the idiosyncrasies he has shown in previous books. J. F. Lewis is not afraid to shake things up and is brave enough to allow the story to take a logical course even though it costs the continued existence of some of the people of importance in Eric's brood. He also manages to slip some new quandaries into the final chapter, enough to reassure readers another Void City novel (Hunted ) is on the way.
Learn more about Crossed
SUMMARY
COMMITTED. CONFLICTED. AND UTTERLY CHAOTIC.
In spite of his continuing hot-blooded affair with his soon-to-be sister-in-law Rachel, Eric's plan is simple: Give his vampire girlfriend Tabitha the fancy wedding she's always wanted, then head off to Paris for their honeymoon in the hopes of tracking down his sire, the Empress vampire Lisette. The City of Love proves anything but romantic when the True Immortal rulers of Europe try to block Eric from entering the Continent—and subject Tabitha to a series of challenges to prove her vampire worth. Back home in Void City, Eric's volatile daughter Greta is getting lonely and bored—and that's not good news for anyone. And when, like a bat out of hell, Lisette descends upon Void City to wipe Eric and his brood off the face of the earth—forever—this much is clear: the honeymoon is over.
---
What do you think about this review?
Comments
No comments posted.

Registered users may leave comments.
Log in or register now!