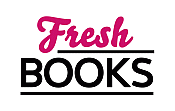 Fall into October Best Books
"Beatiful, steamy, musical, magical---Soul Song doesn't disappoint!"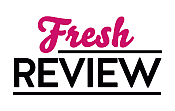 Reviewed by Vicky Gilpin
Posted June 3, 2011

Kitala Bell learned long ago not to engage the people whose deaths she foresaw. She knew they wouldn't believe her or would think she was crazy. Kit just has to go through life with as little human contact as possible, just her and her music. However, one night after a glorious concert, Kit tries one more time. That attempt to save a woman's life throws Kit into a web of deceit and strangeness, but a rescue from her would-be kidnapper makes events even more unusual. M'cal and Kit's musical gifts are similar; however, M'cal isn't allowed to live his life with even as much freedom as Kit has tentatively taken for herself. Instead, he is ensnared. Now, Kit and M'cal have to try to save others at the same time they try to save themselves.
The Dirk & Steele novels are just so fantastic. Obviously, one should read all of the novels to get caught up on the Dirk & Steele backstories, but each work stands alone successfully. Fast-paced and well-written, SOUL SONG takes the reader along an exotic thrill ride that just keeps swerving into unknown and exciting plot territory.
SUMMARY
Against her will, Kitala Bell can foresee the future. But only darkness and violence . . . and death. And now it is her own future that is in peril. Her fate is in the hands of a prince of the sea. More than a man-impossibly beautiful and dangerous, with a voice that can seduce and hypnotize- M\'cal\'s song manipulates lives the way Kitala coaxes sweet music from the strings of her violin. Yet he is a prisoner, the captive of a malevolent mistress intent on using his powers to evil ends, and stretched to the very limits of his endurance. For Kitala, he is light and hope and fantasy, and survival for them both requires a bond more intimate and passionate than either has ever known. But it comes at a pr ice, for their love threatens not only the lives they\'ve always known . . . but the very essence of their souls.
---
What do you think about this review?
Comments
No comments posted.

Registered users may leave comments.
Log in or register now!