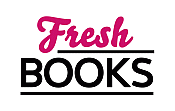 Fall into October Best Books
"Fun, exciting, and full of humor with sexy cowboys and drama galore."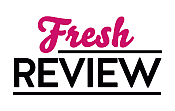 Reviewed by Mandy Burns
Posted June 3, 2011

Romance Contemporary | Romance
Faith Aldridge heads to Bramble, Texas in search for answers to a past Faith didn't know about until recently. The moment Faith steps foot in Bramble, Faith is mistaken for her twin sister Hope and helplessly thrown at the town heart throb, Slate Calhoun. No matter how many times Faith attempts to convince everyone she is not Hope, the town is convinced otherwise, until finally Faith gives up trying. The only person in town that knows Faith is not Hope is Slate, causing even more trouble because of the chemistry sparking between them. Though Faith has never met her twin, she does her best to keep Slate at arms length which is becoming more difficult the more time they spend together.
Slate Calhoun hasn't seen Hope in a few years but he figures out pretty quickly that the woman the town keeps thrusting into his arms and into his truck is not the Hope he grew up with. Besides the obvious personality difference, Slate has never felt the same powerful emotions he feels with Faith whenever he comes within touching distance from her. Faith sets Slate on fire yet, because of his past with her sister, she is having a hard time accepting his advances. Of course, the town's creativity in attempting to reunite Hope and Slate, Slate feels obligated to take full advantage of the situation.
GOING COWBOY CRAZY is fun, exciting, and full of humor with sexy cowboys and drama galore. A perfect read!
SUMMARY
DOUBLE TROUBLE
Faith Aldridge wants answers. Bramble, Texas is the only place she can find them . . . as well as Hope, the identical twin sister she never knew she had. But the townsfolk reckon that shy city-girl Faith is really her long-lost sister Hope, back in Bramble at last. And they're fixin' to do whatever it takes to heat things up between her and Hope's long-time flame, Slate Calhoun. If that means rustling her car, spreading rumors like wildfire, and reining in some explosive secrets, well, there's no way like the Lone Star way . . .
But Slate's no fool. The woman in his truck may look like Hope, yet the way she feels in his arms is altogether new. He's determined to keep this twin in his bed and out of his heart. Trouble is, the real Hope is headed home, and she's got her own designs on Slate. If Faith wants to avoid heartbreak, she'll have to show a certain ruggedly handsome cowboy that this crazy-impossible love is worth fighting for.
---
What do you think about this review?
Comments
No comments posted.

Registered users may leave comments.
Log in or register now!