"How Far Will a Socialite Go To Protect Her Family?"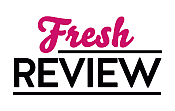 Reviewed by Min Jung
Posted May 8, 2011

The setting is Upper East Side New York in 2008. Daisy Greenbaum is a socialite married to Dick, and they have two young twin girls, Avery and Easton. It seems like a perfect life - until you look closer. Dick's job is high-pressure; he works for The Bank, doing things with derivatives and debts and such. In the meantime, Daisy is balancing her committee schedule with Avery's therapy schedule and Easton's social calender (Easton is the popular twin, while Avery is the outcast).
As if this weren't all enough, one day Dick stumbles upon something at work that jeopardizes his position at The Bank. When he is told (and subsequently tells Daisy) that plans are in place to terminate him, Daisy sees her (and her family's) way of life crumbling in an instant. She knows that she must take action, and quickly.
Like any good mother, Daisy wants to protect the way of life that her daughters currently know and love, which sometimes means taking drastic steps. What may as a surprise to some readers is how calculated and nonchalant Daisy is as she goes about her business, as one might not expect a socialite to be able to pull off the things that she so expertly does.
While I enjoyed the different components of the book and seeing how all of the various puzzle pieces fit together, the major criticism is that some of the financial discussions were way over my head. When Dick discussed his job at The Bank, I empathized all too well with his eight-year-old daughters who never quite understood what he did all day at work. If the author's intent was to talk over the reader's head and make them feel confused and impressed by the financial buzzwords, she well succeeded. However, this also decreased my interest in these parts of the book.
The rest of the book, however, was terrific. Molly Jong-Fast's wit is superb, and the way she portrays the Upper East Side family life is fascinatingly intriguing. The drama of the socialite creates quite the feeling of schadenfreude, more often than not. This was a book I found difficult to put down once I got into it.
SUMMARY
HIGH SOCIETY CAN BE A KILLER.
Upper East Side socialite Daisy Greenbaum is accustomed to the finer things—designer clothes, summers in the Hamptons, elite private school educations for her daughters, and a staggeringly expensive Park Avenue apartment. But Daisy finds her well-heeled lifestyle on precarious footing after her husband, master of the universe Dick Greenbaum, learns about some shady dealings that threaten his position at The Bank.
Daisy refuses to allow her family to slip down the social ladder, so she devises a madcap plan: Anyone who jeopardizes her place at the top will simply have to be dispatched—six feet under. From Dick's arrogant boss to his scheming former mistress to a pair of nosy bloggers, Daisy's hit list is a who's who of big names with even bigger secrets. But with the body count rising as the Dow Jones falls, can Daisy really get away with murder?
---
What do you think about this review?
Comments
No comments posted.

Registered users may leave comments.
Log in or register now!