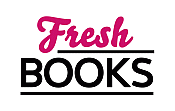 Summer Sizzling Reads in July!
"A Steel Magnolia Meets Conan the Barbarian in One of the Best Books I Have Ever Read."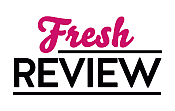 Reviewed by Diana Troldahl
Posted April 25, 2011

Adara Jean (Addy) Corwin is your typical Southern woman off with her dog Dooley for a morning jog in her hometown of Hannah, Alabama when Dooley disappears into a forest that just wasn't there the day before. Nothing for it but to go after her dog before it gets into trouble. Addy was no whiney-pants girly-girl but when a wraith-like demon appears from the dark undergrowth and starts sucking her soul through its touch on her face, she is terrified. Then in a flash of brilliant light a beautiful warrior with an impassive face and a really (really) big sword appears and saves her life, but not before the demon stabs her chest with a spear of icy darkness, marking her as its own.
Brand is a Dalvhani warrior, sworn for the past ten thousand years to quell any possible emotion to enhance his efficiency in chasing down and dispatching djegrali (demons) throughout the many realms. But something about Addy Corwin is irresistible to him. She is the first female he has met who touches his heart, and she is in grave danger. He will protect her and wait for the djegrali to return, but he fears his long life as a stoic warrior will never be the same.
Lexi George has put together an amazingly hilarious book. It has all the excitement and danger of an urban fantasy, the hot sex and relationship struggles of a paranormal romance, but her sense of comedic timing and depiction of the intricacies of southern manners placed up against an ancient warrior class had me laughing out loud through most of the book. Add in some southern eccentrics, a dead man inhabited by a demon and the bone-deep grit Addy calls upon to meet the danger stalking her and you have one of the best books I have ever read. Laughter, tears and a captivating story, DEMON HUNTING IN DIXIE has it all.
SUMMARY
A warrior, a demon, and the girl next door...
Addy Corwin is a florist with an attitude. A bad attitude, or so her mama says, because she's not looking for a man. Mama's wrong. Addy has looked. There's just not much to choose from in Hannah, her small Alabama hometown. Until Brand Dalvahni shows up, a supernaturally sexy, breathtakingly well-built hunk of a warrior from - well, not from around here, that's for sure. Mama thinks he might be European or maybe even a Yankee. Brand says he's from another dimension.
Addy couldn't care less where he's from. He's gorgeous. Serious muscles. Disturbing green eyes. Brand really gets her going. Too bad he's a whack job. Says he's come to rescue her from a demon. Puh-leeze. But right after Brand shows up, strange things start to happen. Dogs talk and reanimated corpses stalk the quiet streets of Hannah. Her mortal enemy Meredith, otherwise knwon as the Death Starr, breaks out in a severe and inexplicable case of butt boils. Addy might not know what's going on, but she definitely wants a certain sexy demon hunter by her side when it all goes down...
---
What do you think about this review?
Comments
No comments posted.

Registered users may leave comments.
Log in or register now!