"A wonderful historical fiction novel that you will want to re-read ."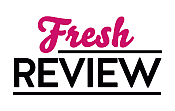 Reviewed by Evangeline Han
Posted April 15, 2011

Lucy Jones is an orphan. She lives with her wealthy relatives but no one wants her. Or so she thought until her cousin, Sebastian Arrington, proposed marriage to her. She was shocked but, as much as she adored her cousin, could not help but notice that he does not love her and behaves in a peculiar manner towards her. Unfortunately, an unfortunate incident results in the end of the engagement. As a result, she learns more about Sebastian's true character than she has ever known but does not tell anyone.
In between her engagement and its termination, she meets James Wright-Gordon. James, also known as Lord Selsley, is a Viscount with a seat in Parliament. He is powerful and rich from wealth left to him by his parents who both died when he was young. When he and Lucy are caught in a compromising situation, they are forced to marry.
Not only do they need to learn to love each other, they also have to learn how to make their marriage work when James discovers Sebastian's true character and Lucy's mistake in not revealing it.
I like the way humor was intermingled with more serious parts in A MARRIAGE OF INCONVENIENCE. Lucy and James's bantering helped lighten the mood and provided a realistic outlook of married couples' conversations.
There is a scene in which Lucy tells her life story to James that seemed improbable to me as you usually do not tell a virtual stranger personal details about your life. Other than that, I thoroughly enjoyed reading A MARRIAGE OF INCONVENIENCE. The story's plot is fast moving and there are no lapses. In nearly every scene, there is action and suspense.
Overall, I'd give A MARRIAGE OF INCONVENIENCE high marks. The story is enjoyable and readers can pick up bits and pieces of historical facts. A well-researched book, this is definitely one I'll re-read.
SUMMARY
Lucy Jones is a nobody. As an orphan she was reluctantly taken in by her wealthy relatives, the Arringtons, on the condition that she be silent and obedient, always. When her lifelong infatuation with her cousin Sebastian is rewarded by a proposal of marriage, she's happy and grateful, even though the family finds excuses to keep the engagement a secret.
James Wright-Gordon has always had the benefits of money and a high station in society, but he is no snob. He's very close to his sister, Anna, who quickly falls for the dashing Sebastian when the families are brought together at a wedding party. Meanwhile, James is struck by Lucy's quiet intelligence, and drawn to her despite their different circumstances in life.
Lucy suspects that Sebastian has fallen for Anna, but before she can set him free, a terrible secret is revealed that shakes both families. Will James come to her rescue-or abandon her to poverty?
---
What do you think about this review?
Comments
No comments posted.

Registered users may leave comments.
Log in or register now!