"Impossible to put down this great suspense novel."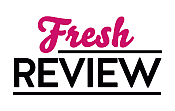 Reviewed by Jory Reedy
Posted October 20, 2005

Thriller | Suspense | Romance Suspense
In February 1989 in Stone River, Maryland, Nina Madden watched in horror as her father was arrested and charged with raping and killing four college girls. Known as the Stone River rapist, he was tried, convicted and sent to prison and out of Nina's life.
Sixteen years later, Olivia, Nina's stepmother, passes away and leaves Nina the house, personal possessions and two letters written by her father before his death in prison. The startling content in one of the letters implies that he was innocent and indicates the person who's actually the guilty party.
Local Detective Wes Powell is skeptical because he was on the force when Nina's father was arrested and felt very confident that they had the right man. It's not until the body of a young girl is found and the evidence looks eerily familiar to Powell in comparison to the Madden case that he totally believes in Nina.
Nina, Wes, true crime author Regan Landry and FBI agent Mitch Peyton use all of their talents and areas of expertise to bring in the real killer and see that justice is served. But when Nina is confronted by the killer, her life is in extreme danger. Will Wes reach her in time?
DARK TRUTH, the third installment to Stewart's Truth series, continues to add great characters and reintroduce familiar ones from previous books. This is another story that once I began reading, I could not put down until the final passage. The writing is rich and descriptive, and the characters come alive on the page. I'm expecting FINAL TRUTH to have the same amount of mystery and suspense and anxiously await its release.
SUMMARY
WILL THE TRUTH SET HER FREE — OR SET A TRAP?
Murder didn't end Nina Madden's life — it destroyed it. When her father was charged with the serial killings of several college students, Nina and her mother became pariahs in their small Maryland town. Though Nina never believed the hideous accusations, evidence led to her father's conviction and guaranteed the death penalty. After the execution, Nina left Stone River to escape the hatred and persecution... but she couldn't shake the lingering doubts.
More than twenty years later, those doubts are stirred to grim life. A new series of murders is plaguing Stone River: a killing spree that bears a striking resemblance to the one that sent Nina's father to the death chamber. And Nina isn't the only one disturbed enough by the gruesome events to take notice. Wes Powell, the cop who pursued the original case, can't ignore the eerie similarities between the crimes... nor their harrowing implications. Drawn back into a mystery that refuses to die, Nina and Wes will cross paths on their dangerous quest -— and find themselves in the crosshairs of a bloodthirsty predator.
---
What do you think about this review?
Comments
No comments posted.

Registered users may leave comments.
Log in or register now!