"A heartbreaking tragedy on an Amish farm turns out to be something much more sinister."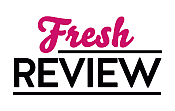 Reviewed by Suan Wilson
Posted March 31, 2011

Suspense | Thriller Police Procedural
A chilling phone call interrupts Police Chief Kate Burkholder's insomnia caused by dark memories that haunt her through the nights. An Amish family has drowned in a manure pit. When she arrives on the scene, Kate finds three bodies, a man, his wife and his brother dead and four children in various stages of shock. The tragedy evolves into horror when the deaths are the result of murder. Kate battles her own troubling past as a former unrepentant and excommunicated Amish woman. She identifies too closely to the traumatized children.
Kate's lover, Special Agent John Tomasetti, joins her as they investigate the killings and try to determine if the murders have any relationship to the escalating hate crimes against the Amish in Painters Mill, Ohio. John and Kate struggle against the prevailing Amish culture that refuses aid from the English. When a break in the case finally materializes, Kate and John expose a shocking secret within the Amish community.
Linda Castillo's Kate Burkholder series is brilliant! Each book builds on the previous one, giving deeper insights into her characters. Kate and John are compelling, flawed characters with emotionally wounded souls. They struggle against their own personal demons as they attempt to deliver justice in a flawed world.
SUMMARY
When Chief of Police Kate Burkholder is called to a farm in the Amish community of Painter's Mill, Ohio, nothing could prepare her for the horror and tragedy she encounters. Solly and Rachel Slabaugh, and his brother Abel, have drowned in the manure pit leaving the four children as orphans. As the investigation progresses, it seems that the Slabaugh deaths were not an accident, and the case suddenly becomes a murder enquiry.
Agent John Tomasetti and Kate have worked together before, and now he is called back to Painter's Mill to help seek out the perpetrators of what appear to be serious hate crimes against the Amish. Whether these crimes and the Slabaugh murders are linked is hard to establish because the Amish are very proud and private people who do not enjoy involvement from outside.
As the case deepens, Kate develops a bond with the children, particularly the 15-year-old daughter, Salome. Maybe she is reminded of herself at that age, and maybe there's something about this case which stirs up memories for her.
The events surrounding the deaths puzzle her - something doesn't feel right. As more information comes to light, a tragic incident turns into something much more shocking.
---
What do you think about this review?
Comments
1 comment posted.
Re: A heartbreaking tragedy on an Amish farm turns out to be something much more sinister.

I'm so eager to read this one. I've enjoyed the previous ones so much. I'll be getting on my kindle this time!!
(Barbs Ferris 1:42am June 12, 2011)
Registered users may leave comments.
Log in or register now!