"Jane Austen's Pride and Prejudice saga continues in this charming novel"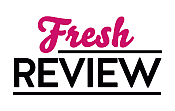 Reviewed by Sharon Galligar Chance
Posted March 23, 2011

Ever wonder how Elizabeth Bennet and Mr. Darcy live after the end of "Pride and Prejudice?" Author Sharon Lathan answers those burning questions in her novel, IN THE ARMS OF MR. DARCY.
A year has passed since Darcy's and Elizabeth's wedding. The story opens with a Christmas party at Pemberley where they introduce their brand-new son, Alexander. Compared to their tumultuous courtship, Darcy's and Elizabeth's lives are now mainly happy, but what family doesn't have a bit of drama now and then?
Although Elizabeth and Darcy revel in domestic bliss, other members of their family are not so lucky. Elizabeth's sister, Kitty, enjoys and suffers through her first fluttering of love. And Col. Fitzwilliam's tentative romance with a lady who caught his eye years ago resurfaces. And Darcy has his fair share of problems to deal with, especially after one of his cotton mills catches fire during the holidays, and he is forced to leave the bosom (literally) of his family to attend to business.
IN THE ARMS OF MR. DARCY is the fourth novel in Sharon Lathan's continuation of Jane Austen's Pride and Prejudice story, and is just as delightful as the previous books. Lathan adeptly stays in the style of Austen's writing and captures the characters so beautifully, the reader almost feels like it is an actual Austen novel. (Personally, I kept seeing Colin Firth and Emma Thompson in my head as I was reading along!) Reading the previous novels will help readers know the history of the characters to date, but enjoying it as a stand-alone book was a pleasure as well. Can't wait to see what Lathan has in store for her Lizzie and Darcy next!
SUMMARY
Darcy and Elizabeth are as much in love as ever—even more so as their relationship matures. Their passion inspires everyone around them, and as winter turns to spring, romance finds nearly everyone.
Confirmed bachelor Richard Fitzwilliam sets his sights on a seemingly unattainable, beautiful widow, Georgiana Darcy learns to flirt outrageously, the flighty Kitty Bennet develops her first crush, and Caroline Bingley meets her match.
But the path of true love never does run smooth, and Elizabeth and Darcy are kept busy navigating their friends and loved ones through the inevitable separations, misunderstandings, misgivings and lovers' quarrels
---
What do you think about this review?
Comments
No comments posted.

Registered users may leave comments.
Log in or register now!