"Tragedy and love go hand in hand for two strangers in a small town in the Colorado Rockies..."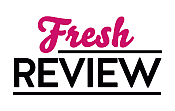 Reviewed by Mandy Burns
Posted March 23, 2011

Gabriel Callahan is using his friends vacation home in Eternity Springs to resolve his deeply crippling grief over the loss of his family. Gabriel's retreat is perfect due to the seclusion from the public which is desperately needed for what Gabriel has in mind, but a lost and starving dog caught in a hunting trap brings Gabriel to town looking for help from the local veterinarian. Doctor Nic Sullivan's soft touch with the dog and bright out-look are intriguing and surprise Gabriel, but the guilt of having any feelings while his family is lost has Gabriel running for the hills once again. Unfortunately, Gabriel is no longer alone, the dog he rescued has a touch of hero worship and adopts Gabriel as his owner refusing to leaving Gabriel to drown in his own sorrow and grief.
Doctor Nic Sullivan has returned home to Eternity Springs to run the local Veterinarian Clinic and to lick the wounds left by her divorce 5 years ago. Eternity Springs is like most small towns, in need of an economy boost. Until that occurs, Nic accepts homemade jam as a form of payment for her services. Lately, Nic is treating just as many 2 legged friends as she is the 4 legged kind since there is not a human doctor in town. As Nic is leaving the clinic one evening, she sees a man heading in her direction with a wounded dog and is quick to offer help. The pain and sorrow etched in the strangers eyes is deeper than just the concern for a dog in his arms. Fate brings Nic and the stranger together with consequences that may destroy them both.
Emily March's ANGEL'S REST, the first novel in the Eternity Springs series, grabs the reader from the first page with emotion so staggering you will be unable to put the book down. The characters are warm and troubled, the story line is rich and evolving, and Eternity Springs is breath taking. What's not to love?
SUMMARY
Beloved author Emily March returns with a warm and uplifting new novel about a small town with a big heart. Welcome to Eternity Springs, a little piece of heaven in the Colorado Rockies.
Gabriel Callahan has lost everything that mattered. All he wants is solitude on an isolated mountain estate. Instead, he gets a neighbor. Vibrant, no-nonsense Nic Sullivan is Eternity Springs' veterinarian, and she has an uncanny plan to lure this talented architect back to the world of the living. First with a dog, next with a renovation project, and, finally, with a night of passion that ends with a surprise.
Now a man still raw from tragedy must face the biggest struggle of his heart. Can he forgive himself and believe in the power of second chances? Dare he trust in the promise of a future and a brand-new family here in Eternity Springs?
---
What do you think about this review?
Comments
No comments posted.

Registered users may leave comments.
Log in or register now!