"An historical, inspirational that will tug at your heartstrings and prove the power of love"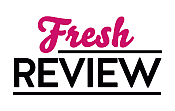 Reviewed by Viki Ferrell
Posted March 5, 2011

Inspirational | Inspirational Historical
Why do bad things happen to good people? At the age of fourteen, Kate Merritt should not be grappling with that question. But Kate is the middle sister, the responsible one. She gets up in the middle of the night to help her alcoholic father, Victor, get his shoes off and bedded down on the couch. She rises early each morning to help her mother get breakfast ready for her dad and two other sisters. She's always the one who is helping others.
When Kate finds five-year-old Lorena Birdsong on the back steps of their church, she instantly falls in love with her and feels she should be responsible for her care. Lorena has been left by her family because they could not afford to feed and care for her during the Depression. That is happening a lot these days. Kate's family embraces Lorena and she calls Kate her angel sister. After all, her mom told her that God would provide for her. But the town's people have a different idea. They feel that Lorena should be given to Ella and Joseph Baxter, who have no children. After all, the Merritts already have three girls and Victor Merritt is drunk all the time. What kind of environment is that to raise a child?
Victor is fighting his own demons: nightmares about his experiences in France during WWI, a father who blames him for his brother's drowning years ago Perhaps the arrival of Lorena is just what this family needs to keep them together, to right the ship that seems to have tilted somewhere through the years.
Set in Rosey Corner, Kentucky during the 1930s, ANGLE SISTER is a story of laying down your worries and putting your trust in the Lord. It reminds us that we don't always have the answers, but we pick up the pieces and keep living anyway. Gabhart has written another wonderful novel about loss, forgiveness, and the power of love. This one will tug at your heartstrings, and still leave you with hope for the future!
SUMMARY
It is 1936 and Kate Merritt, the middle child of Victor and Nadine, works hard to keep her family together. Her father slowly slips into alcoholism and his business suffers during the Great Depression. As her mother tries to come to grips with their situation and her sisters seem to remain blissfully oblivious to it, it is Kate who must shoulder the emotional load. Who could imagine that a dirty, abandoned little girl named Lorena Birdsong would be just what the Merritts need?
In this richly textured novel, award-winning author Ann H. Gabhart reveals the power of true love, the freedom of forgiveness, and the strength to persevere through troubled times. Multidimensional characters face real and trenchant problems while maintaining their family bonds, all against the backdrop of a sultry Kentucky summer. Readers will be drawn into the story and find themselves lingering there long after they've finished the book.
---
What do you think about this review?
Comments
No comments posted.

Registered users may leave comments.
Log in or register now!