"Queen's daughter proves to be strong in her own right"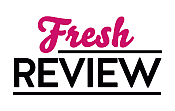 Reviewed by Sharon Galligar Chance
Posted February 27, 2011

Fiction Adventure | Historical
With all of the recent upheaval in Egypt, one must remember that this exotic country has always known strife in one form or another all the way back to the days of the Pharaohs. And no other chaotic time could be more fascinating that the era when the Romans deposed Queen Cleopatra from her throne and took her children into captivity.
In her new book, LILY OF THE NILE, author Stephanie Dray examines the life of Cleopatra Selene, the captured daughter of Cleopatra and Mark Antony, and how she struggled to adapt to life among the Romans. After the death of her parents and the ransacking of the elegant Egyptian city of Alexandria, Selene and her brothers, Helios and Philadelphus, are captured by the Romans and sent to Rome to learn to live like Romans under the watchful eye of the Emperor Octavius.
Unbeknown to the Romans, they are no ordinary Egyptian royalty, for all three of the children are blessed with magic bestowed to them by their mother and the goddess Isis. Selene and her twin brother, Helios, are known as the Two Saviors, the two people who are destined to bring back the Golden Age of their homeland.
With her extensive political knowledge (even at her young age), Selene begins to plan how she can return to bring prosperity to Egypt, even if it means bending to the rules and customs of the Romans to get her way. With sheer determination and courage, Selene begins to mature from a girl that had little but the strength of her name into a woman that proves that she has the capability to rule in the world of men.
In the first of a proposed trilogy following the life of Princess Selene, Dray sets up this dramatic and intriguing historical fiction with all the machinations of a real-life soap opera, complete with all of the backstabbing, conniving and plotting that must have ruled the day back then (much as it does now). Dray breathes life into her characters, giving them a humanistic feel as she brings history to life with this tale.
Dray also adds a generous dose of magic into the mix as she touches on the mystic worship of the Goddess Isis, and how Selene and her brothers are able to tap into their worship of the Goddess, as well as the belief that Selene herself is the Goddess incarnate, to strengthen their will and determination to once again come into power to rule their country and people once again.
With a heroic teenage heroine as the main focus of this coming-of-age book, it is suitable reading for mature teens, but adults will also find LILY OF THE NILE a fascinating read.
SUMMARY
Heiress of one empire and prisoner of another, it is up to the daughter of Cleopatra to save her brothers and reclaim what is rightfully hers...
To Isis worshippers, Princess Selene and her twin brother Helios embody the divine celestial pair who will bring about a Golden Age. But when Selene's parents are vanquished by Rome, her auspicious birth becomes a curse.
Trapped in an empire that reviles her heritage and suspects her faith, the young messianic princess struggles for survival in a Roman court of intrigue. She can't hide the hieroglyphics that carve themselves into her hands, nor can she stop the emperor from using her powers for his own ends. But faced with a new and ruthless Caesar who is obsessed with having a Cleopatra of his very own, Selene is determined to resurrect her mother's dreams.
Can she succeed where her mother failed? And what will it cost her in a political game where the only rule is win—or die?
---
What do you think about this review?
Comments
No comments posted.

Registered users may leave comments.
Log in or register now!