"Enchanting, Exciting and Hilarious Debut of a New Urban Fantasy Series"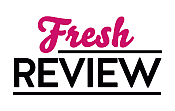 Reviewed by Diana Troldahl
Posted January 5, 2011

Abby Sinclair is in over her head and sinking fast. She has already been through more loss and grief than those twice her 26 years. So, when a powerful Fae asked for a contract with her in exchange for immortality and an interesting job, it seemed better than the alternative of drifting through the rest of her life. It was going well, with her mentor and employer Moira instructing her on the finer details of the Otherworld and her new role in it when Moira leaves, and doesn't return. Abby is at a loss; how long should she wait before seeking help?
Moira's duties as Protectorate fall on Abby in her absence leaving a vulnerability in the status quo those of the darker paths will not hesitate to exploit. Then a succulent incubus approaches for help in discovering the whereabouts of his sister. Moira isn't the only one missing, Otherfolk have been disappearing for months, some of them showing up broken and dead on the Crossroads. It is time to put her fears aside and seek answers, regardless of the danger.
One of the best rewards of being a reviewer is getting to read an author's debut book, becoming enchanted and engrossed in a newly minted world and its characters. Allison Pang has a wry and witty way of telling a story. Steamy-hot sensuality spiked with humor (and bacon) supports a complex but clearly presented world where some of the demons play WoW and a unicorn gets off playing in Abby's underwear drawer. It's not all drum riffs and laugh tracks though, the stakes are high, and the tragedies of the past are handled with sensitivity and growth in the characters. A BRUSH OF DARKNESS is one of the best reads I've had in recent months.
I hope Allison Pang loved writing it as much as I loved reading it, because as a fan, I am going to want a lot more of her voice on my keeper shelf.
SUMMARY
A fun and exciting dark urban fantasy debut featuring a young woman who finds herself involved in a series of supernatural kidnappings and must work with a sexy incubus to keep the victims—and herself— from vanishing forever.
Six months ago, twenty-six-year-old Abby Sinclair was struggling to pick up the pieces of her shattered life. Now, she has an enchanted iPod and a miniature unicorn living in her underwear drawer. With her lack of OtherWorldly knowledge, Abby needs all the help she can get. So when her Faery employer and some of her friends go missing, she must team up with the sexy and mysterious incubus who's been haunting her dreams. As Abby's sucked deeper and deeper into this dangerous world she barely knows—filled with daemons, angels, and faeries—she finds herself trapped at the center of it all. And she might not be able to escape.
---
What do you think about this review?
Comments
No comments posted.

Registered users may leave comments.
Log in or register now!