"Sexually graphic and complex vampire novel continues the saga of the Upyrs."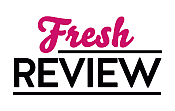 Reviewed by Kay Quintin
Posted December 13, 2010

Erotica Historical | Paranormal Romance
Grace Michaels and her boss, Naomi "Nim" Wei, travel to a Texas ranch to enlist Christian Durand in Nim's new vampire movie, "I Was a Teenage Vampire." Christian, a real-life vampire, recognizes Grace as a love lost to him for nearly five centuries. For this reason, he agrees to act in the movie.
Grace, having been severely beaten in the past by her vicious father, and declared dead for seven minutes, remembers nothing of the memories retained by Christian. Grace is human and not subject to the ways of the vampires. Neither does she know that Nim is the evil Queen of the Vampires. Christian recognizes in many of his co-stars their previous lives prior to being slain and reborn. Convincing Grace and getting her to recall her life as an angel following her brief death is Christian's entire goal for re-establishing his life with his soul mate.
I found the reading of ANGEL AT DAWN fairly complex at times. Many characters were introduced with both present and past lives. The subject of Upyrs was interesting, but certainly different in this story than those I have read in the past. Very explicit and erotic sexual scenes are throughout the story. These scenes are much more graphic than most I have read.
SUMMARY
No woman should forget her soulmate, yet Grace Gladwell remembers nothing of Christian Durand, the medieval soldier she captivated during a fractured moment in time— when she was just a specter, a heartbeat away from death. Then, Grace could have been Christian's savior. Now, she's a symbol of more betrayals than he can count. He knows he'd be better off not remembering . . . except for the scrap of his broken heart that still longs to believe in her.
Christian certainly shouldn't get tangled up with his other nemesis, Nim Wei. Five hundred years haven't made the vampire queen any more trustworthy. Now she wants to rule Hollywood as a film director, with Christian her next big star. Grace is her secret weapon in recruiting Christian to take the role. Hoping to direct herself, Grace has been playing unwitting student to Nim Wei's seemingly kind mentor. One encounter with Christian's smoldering bad-boy charisma convinces Grace her teacher is even smarter than she gave her credit for.
Too bad for all of them that fiction—and film—can be as strange as truth. Nothing and no one are what they seem in this seductive vampire movie, least of all the people who are trying to survive making it.
---
What do you think about this review?
Comments
No comments posted.

Registered users may leave comments.
Log in or register now!