"A Delight to the Heart.. Hits All My Joy Buttons"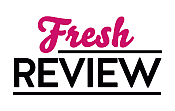 Reviewed by Diana Troldahl
Posted October 29, 2010

Del D'Elecampane, a skilled cartographer, has spent her life exploring the frontiers of Celta on foot and beast. Dealing with the dangers of the wild was much simpler than dancing around the pitfalls of human society. When the time came to seek out her HeartMate, she took direct action and headed straight for Druida City to scoop him up and get back out on the road.
Raz Cherry is finally living the life he loves. His renown as a skilled actor is growing. He is tightly focused on whatever he can do to increase his social contacts and land larger and larger roles until his fame is assured. He is not at all happy when he senses his Heart bond has been activated. Family and a long-term commitment will only get in his way.
When Del discovers a Family commitment that cannot be left behind, she needs to make decisions that affect the life of a young child, and determine the path of her future. Raz's Family is being threatened in subtle and escalating ways, with destruction of family heirlooms and arson occurring for reasons unknown.
Celtan society is what I imagine a world based on neoPagan precepts would look like, and a delight to my Pagan heart. Throw in intelligent animals and names based on herbalism, and this whole series hits all my joy buttons. The suspense woven into the background of the passionate struggle between HeartMates is contrasted by the moments of light humor, balancing the book into a skillfully crafted read for any lover of futuristic or light paranormal romance.
HEART JOURNEY is the ninth book in the Celta Heartmates series, and the first by Robin D. Owens I have read. The bad news is I fell in love with the world of Celta and need to scramble for the first eight books in the series to feed my new lust for the universe Owens has created. The good news is that I am always happy to support favorite authors with my dollars, and I am excited to discover another author to add to my keeper shelves.
SUMMARY
New in the award-winning series of futuristic romance, fantasy, and sensual adventure.

Helena, a renowned cartographer, is exploring Celta when she finds out she has a Heart Mate. Yearning for a partner, she is drawn to meet him.

Actor Raz Cherry is dedicated to his career. Uninterested in long-term commitments, he ignores an oracle that foretells of his Heart Mate.

Though passion ignites, their lifestyles clash. Only when mysterious thefts threaten their families can they overcome the obstacles on their journey to love.
---
What do you think about this review?
Comments
No comments posted.

Registered users may leave comments.
Log in or register now!