"What's the world coming to when assassins start working pro-bono?"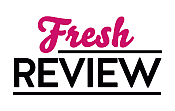 Reviewed by Rosie Bindra
Posted October 29, 2010

Gin Blanco, aka the Spider, may have retired from the assassin business a few months ago, but killing is in her blood. The Stone and Ice elemental may have stopped assassinating for a fee, but she has her own target that she's out to get-- Fire elemental Mab Monroe, the woman who killed her mother and older sister. In order to get to Mab, Gin has to be smart and not make herself a target, and that's how she finds herself taking a beating from Mab's goons. When the cops show up after the show, Gin is shocked to find out the detective who replaced her one time lover, Donovan Caine, is none other than Bria Coolidge, the baby sister she thought dead.
When Gin's foster brother, Finnigan Lane, pulls her into a problem his vampire friend Rosyln is having with Mab's top goon, Elliot Slater, Gin knows she can't walk away from her and ends up offering to help. Especially since Gin is racked with guilt because she is the one who inadvertently caused Rosyln to come to Elliot's attention. In an attempt to get to Slater, Gin follows him, only to discover he's out to kill her sister. Now with more reason than ever to get rid of Slater, Gin hatches a plan that'll either spark the beginning of what she hopes will be Mab's downfall or crush Gin's plans before she even gets started. With a long lost sister she doesn't know what to do about and a new love interest, Gin has a lot of live for, but she may not get the chance.
Where was the professional assassin when my counselor was telling me about career choices? I want to go back and say I want to be Gin Blanco when I grow up. This chick is the awe in awesome. Is there anything she can't do?
Jennifer Estep once again takes us to the edge of action and beyond in VENOM, the third book in the Elemental Assassin series. The stakes are much higher this time around as Gin knows exactly who is responsible for destroying her family and she's out to get her. This book starts off in high speed and things stay that way well past the end and into the teaser we get from book four.
In VENOM, we learn exactly why Mab Monroe targeted Gin's family. We also get some more of the oh-so-delicious Owen Grayson. Did I ever say I liked Donovan Caine? If so, I take it back. I am definitely Team Owen after this book. Though romance is no where near the focus of this book, what little we get is a scorcher. Waiting for Tangled Thread, the next book in the series, is excruciatingly hard. I can't wait to see how Gin breaks it to Bria that they are sisters. This series kicked off with a bang and the action hasn't let up since. Gin is a compelling and complicated character whose story is only made better by the lovable band of merry misfits she calls her family.
Definitely, by far, the best fantasy series I've read this year. Do yourself a favor, even if you don't read fantasy, and pick up this series. You won't be sorry you did.
Learn more about Venom
SUMMARY
My name is Gin, and I kill people.
They call me the Spider. I'm the most feared assassin in the South -- when I'm not busy at the Pork Pit cooking up the best barbecue in Ashland. As a Stone elemental, I can hear everything from the whispers of the gravel beneath my feet to the vibrations of the soaring Appalachian Mountains above me. My Ice magic also comes in handy for making the occasional knife. But I don't use my powers on the job unless I absolutely have to. Call it professional pride.
Now that a ruthless Air elemental has double-crossed me and killed my handler, I'm out for revenge. And I'll exterminate anyone who gets in my way -- good or bad. I may look hot, but I'm still one of the bad guys. Which is why I'm in trouble, since irresistibly rugged Detective Donovan Caine has agreed to help me. The last thing this coldhearted killer needs when I'm battling a magic more powerful than my own is a sexy distraction...especially when Donovan wants me dead just as much as the enemy.
---
What do you think about this review?
Comments
No comments posted.

Registered users may leave comments.
Log in or register now!