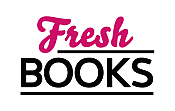 Grab your best read in March!
"Exciting entry in this series about a family's hunt for treasure while finding love and each other."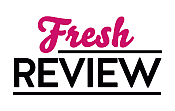 Reviewed by Mandy Burns
Posted October 18, 2010

Zane McCord's return to Montana after his parents dragged him from the family ranch years ago, leaving behind family and most of all his beloved horses, is a new experience. Now Zane has the opportunity to return to his roots and search for his grandfather's lost treasure. His mother's infidelity and his father's lack of a backbone have forced Zane to make a vow to keep all relationships with women light and brief, promising nothing to them. He thinks his convictions are strong, until he opens the door to the new ranch accountant. Zane instantly fights the unknown and sudden feelings for the stranger, which is only the beginning of his problems.
Riley Mason is a single mother from a Philadelphia accounting firm sent to Montana to help the ranch foreman get the books in order after the death of the owner. Riley can only hope that temporarily relocating to Montana will keep both herself and her young daughter, Summer, safe and well-hidden. Riley never imagines the McCords' offer that she and her daughter stay at the ranch while working on the accounts, giving her some much-needed security. The biggest shock of all is the ruggedly handsome and charming Zane McCord. Though Riley does her best to keep her distance from Zane, the feat is impossible; especially since her daughter is enchanted with him and his horses. The longer Riley stays at the ranch, the more comfortable she becomes, which puts her and the rest of the family in danger from her past; regardless of the treasures she finds and the heart she may lose.
MONTANA GLORY is the third book in the trilogy about a family finding love and each other again, fighting the danger following them, and all the while hunting for a treasure their grandfather gave his life to protect. These not-to-be-missed books are guaranteed to warm your heart!
SUMMARY
The last thing in the world Zane McCord wants is a wife. But after returning home to the family ranch in Montana to help his cousins search for the lost treasure that is their legacy, Zane can't help notice that love and marriage seem to be contagious. Both his cousins have succumbed, but he refuses. Determined to stay a bachelor till he dies, Zane wants to devote his time to filming documentaries and taking care of the ranch...and then Riley Mason walks into his life.nnThe last thing on Riley Mason's mind is romance. Sent to the McCord ranch to save the family's accounting problems, she only wants to impress her firm in Helena and be on her way. Life as a single mother isn't easy and she needs to impress her bosses for a raise. But when Zane McCord opens the door, her breath catches in her throat and a desire she's never experienced before takes over her. When the McCords insist that she and her daughter, Summer stay at the ranch, she's forced to give in and before long, she's pulled into their search for the long lost treasure. But she absolutely draws the line at getting involved with Zane McCord, playboy and heartbreaker extraordinaire. nnBut as they all get closer to finding Coot's lost treasure, a dangerous series of accidents target Riley and her daughter Summer. Can Zane keep her safe while trying to win her heart?
---
What do you think about this review?
Comments
1 comment posted.
Re: Exciting entry in this series about a family's hunt for treasure while finding love and each other.

Thanks for the review of my latest book. It's much appreciated. Judging by my mail, many of my readers are pleased with this series and hoping for even more.

I wish all of you a week, a month, a year and a lifetime of happy reading.

R. C. Ryan
(Ruth Langan 8:36am October 23, 2010)
Registered users may leave comments.
Log in or register now!