"Revealing storyline of how much power the past can hold over the present."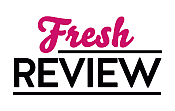 Reviewed by Suan Wilson
Posted October 18, 2010

Lady Emily and her husband, Colin Hargreaves, an agent to the Crown, retreat from Constantinople to his mother's estate in the Norman countryside, to soothe the open wounds left from their previous case. Emily's pursuit of the villain left her injured and she lost her unborn child. Emily expects time to grieve but instead stumbles on a mutilated, dead body of a young woman.
Emily discovers the woman was a French aristocrat whose family had committed her to an insane asylum. Probing into the young woman's dysfunctional family, Emily begins to question her own sanity when she hears a young girl crying and is unable to find her. She wonders if someone from the family is trying to divert her and push her into mental instability as she uncovers their secrets. The evidence points to a ruthless killer and as Emily gets closer, her life is put in jeopardy.
Historical mystery fans will adore the latest in Ms. Alexander's Lady Emily series. She takes past events from Lady Emily's and the murdered woman's family and reveals the power the past holds over the present. Family burdens and introspection into their complicated relationship make Emily and Colin's working relationship more difficult and easier for the killer to strike.
SUMMARY
After escaping death at the hands of a ruthless murderer while honeymooning in Constantinople (Tears of Pearl), Lady Emily Hargreaves reluctantly agrees to recovers from her wounds at her mother-in-law's estate in Normandy.
The novel opens as Lady Emily, out for a ride, suddenly comes across the body of a young woman who has been horribly murdered. Her wounds are reminiscent of those inflicted on the victims of Jack the Ripper, who is wreaking havoc across the channel in London. Has he made his way to France?
Lady Emily and Colin learn that the victim is the daughter of a high born family of French aristocrats who had been committed to an asylum for the insane. While there, she had given birth to an illegitimate child who was spirited away, and may even be dead.
As Lady Emily pursues a trail of clues to the beautiful medieval city of Rouen and a crumbling chateau in the country, she is increasingly disturbed to hear the cries of a little girl in distress who may or may not be the ghost of a murdered child. But then who is leaving blue ribbons in her wake? What is the nature of the bizarrely intense relationship between them murdered woman and her unstable brother?
When the doctor who had treated her in the asylum is found brutally murdered and the body of the child's father is found hidden behind a wall in a cottage by the sea, Colin is determined to send Emily back to England before the killer strikes again.
But it's too late. Emily is on the verge of solving the mystery, when she is taken captive by the madman in an isolated tower where she hears what sound like the eerie cries of a lost child. She begins to distrust her own sanity but must keep her head in a terrifying game of wits against a cold and brilliant killer or she will be his next victim.
---
What do you think about this review?
Comments
No comments posted.

Registered users may leave comments.
Log in or register now!