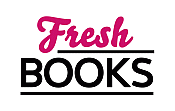 Summer reads begin in June!
"THE DOUBLE CROSS is for mystery lovers everywhere, and especially quilters and "wanna be" quilters."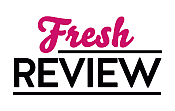 Reviewed by Lynn Cunningham
Posted October 14, 2010

Nell Fitzgerald has returned to Archers Rest to work with her grandmother at Someday Quilts, a popular quilting shop that offers classes on quilting or just a place to quilt and gossip. A member of their group, Susanne, has been invited to teach a quilting retreat at a new bed and breakfast in upstate New York. Nell is thrilled to go along to help. It will give her a chance to take a break from her somewhat complicated relationship with Archers Rest police chief, Jesse Dewalt.
While it all sounded very exciting for Susanne to be teaching her first quilting retreat, the problems started before the group ever left Archers Rest for the bed and breakfast. Bernie, another member of the quilting group, is hurt and angry with Susanne because she feels Susanne has betrayed her in accepting this retreat. It seems that one of the owners is Bernie's high school love and she still has unresolved feelings even after 45 years.
Finally, though, the entire group agrees to go and offer Susanne their support. Things are strange from the moment they arrive at the bed and breakfast, which is out in the middle of nowhere and is quite shabby and run down. The owners, George and Rita, are also quite an odd pair.
George, Bernie's ex-love, seems thrilled to see her again and there is definitely something in the air between them. Rita, his wife, and also Bernie's ex-best friend, is rather abrupt and rude with everyone. On top of that, everyone in the class appears to have been forced to sign up for it. Then things start disappearing and returning, which is quite confusing to Nell and anyone else that notices it. But that's not the worst of it. George is found dead in the woods, shot through the heart. Obviously, it's a murder but with so many possible suspects, it's hard to pin any one of them down. Jesse decides to come up from Archers Rest to check on Nell just as their friend, Bernie, has become the number one suspect in George's murder; at least as far as the small town sheriff is concerned. As Nell tries to do her own investigating to help clear her friend, she becomes the target of someone who has killed before and will not hesitate to kill again.
Clare O'Donohue has created quite a lovely and entertaining world with the characters in her Someday Quilt series. While there are not really any nerve jangling, scary scenes in this book, it is the perfect book for armchair sleuths. Her characters are delightful and unforgettable. Treat yourself to this book and you will most likely want to catch up with the first two in the series.
SUMMARY
A knotty new Nell Fitzgerald mystery in the series that's beguiling cozy fans and quilters alike. Nell Fitzgerald and the Someday Quilts ladies are asked to lead a quilting workshop at a new bed and breakfast in upstate New York.
However, the retreat quickly takes an unexpected dark turn. When a body is found in the woods, and one of their own is the chief suspect, the ladies must rely on their craftiest thinking as they embark on their most personal case yet. With smart, sassy Nell leading the charge to clear her friend's name and find the real murderer, The Double Cross is sure to confirm Clare O'Donohue as a master of the mystery genre.
---
What do you think about this review?
Comments
No comments posted.

Registered users may leave comments.
Log in or register now!