"Intrigue, action, suspense, and love...what more could you want?"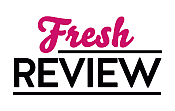 Reviewed by Lisa Watts
Posted October 10, 2010

CRAVE is the second book in J.R. Ward's Fallen Angel series. Fallen Angel Jim Heron and a powerful demon from Hell are in a war of good versus evil. Jim must work with two other angels to save the souls of seven humans before the demon can claim them. The future of mankind depends upon it!
Isaac Rothe is the focus of the second battle in the war between good and evil. He's a soldier on the run for his life, but when he ends up in jail it's up to his public defender, Grier Childe, to keep him safe. However, Isaac thinks this beautiful woman is anything but safe in his company. Grier feels an instant attraction to her assigned client. Not only is he gorgeous, but his duel nature (ruthless and protective) calls to her. Keeping Isaac out of jail is her main concern, until the people hunting him put both their lives in danger. Before Jim Heron died and became a warrior angel, he worked with Isaac in black-ops. Now it's up to him and his two side-kicks to save Isaac's soul from the demon who threatens mankind. He's still adjusting to his new powers though, and it turns out the demon is not the only one after Isaac. Keeping him safe will take everything Jim has...and maybe more.
CRAVE is an apt title for this book. It kept me up late at night reading and craving more of it when I finished. The story line is well thought-out, and the characters truly come to life. Unlike most other novels that give you only one or two character points-of-view, Ward gives you more. You get to see the story through the eyes of Jim, Issac, Grier, and even many of the other supporting characters. The multiple points of view add richness to the story. They also helps you understand what motivates both the heroes and the villains. The strong personalities are definitely one of the highlights of the book.
The story itself is filled with everything you could want: detail, suspense, action, and love. Ward takes the time to set the stage for the story so, even though I didn't read the first book in the series, I had no trouble following the storyline. Because there are so many characters there is always a lot going on at once which definitely held my interest. It also has the bonus of not only one, but two hunky heroes! But my favorite part of the plot by far is the love story. Issac and Grier's time together is a wonderful discovery of who they each really are and what they could be together. Can two people from such different backgrounds find true love?
I absolutely loved this book and will definitely be going back to read the first one in the series. I'll also be keeping my eye open for the next installment. I've always been a fan of the paranormal genre, and this book is by far one of the best I have read. So if you are in the mood for something intriguing and a little dark, don't hesitate to pick up a copy of CRAVE.
Learn more about Crave
SUMMARY
The battle between good and evil has left the future of humanity in the hands of a reluctant savior and his band of fallen angels. Seven deadly sins that must be righted. Seven souls that must be saved.
While his first task was success, Jim Heron is battling a demon that can take any form for the soul of someone he must identify on his own. If that weren't enough, his old boss Matthias wants Jim to assassinate an AWOL member of The Firm - Isaac, the man Jim is pretty sure he is supposed to save. Jim knows first hand that once you're in The Firm, there's no getting out. But when Jim finds Isaac to warn him, he has been picked up by the police for illegal street fighting, and it is clear that Isaac is falling for his gorgeous public defender.
Is their love the redemption that will save Isaac's soul? Or has the demon Devina set an elaborate trap?
---
What do you think about this review?
Comments
No comments posted.

Registered users may leave comments.
Log in or register now!