"Sparks keeps thing fresh and entertaining in the 9th book of the Love at Stake series"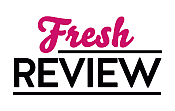 Reviewed by Gabrielle Lee
Posted October 4, 2010

If you are a fan of Kerrelyn Sparks and her Love at Stakes paranormal series, you will not be disappointed by EAT PREY LOVE since she continues to keep things fresh and entertaining.
In this book, we meet Carlos Panterra and Caitlyn Whelan, two people from opposite sides-- Caitlyn is the daughter of the man who hunts the undead and Carlos is a paranormal. Yet the two have an instant attraction, and Caitlyn is bound and determined to find out if it is more than just lust.
Caitlyn is a great heroine. She is a feisty and smart woman willing to fight for what she thinks is right. Carlos is a man who has lost so much, and Caitlyn just may be his salvation. First, he must figure out his true feelings. The two meet after Caitlyn finds a long lost sister and nephew. The two play off of each other very nicely and make a great couple. They must not only deal with their feelings for each other, but also their own inner turmoil. Caitlyn realizes the truth about her sister, and Carlos must find a way to deal with all that he has lost. It was also nice to see more paranormals entering the fray in these books. Not only do we get to read about Carlos and Caitlyn but we also get to revisit some old friends from the previous books.
This author does a wonderful job of mixing just the right amount of romance and humor. With well-rounded characters and a fast paced storyline, this is a book that should not be missed. EAT PREY LOVE is a great addition to this series, and hopefully not the last.
SUMMARY
Wanted: Bride. Must love children. Mortals need not apply.
Carlos Panterra is looking for a mate, a woman who will love and care for the young orphans he's recently taken under his wing (or paw, as the case may be). When the shape shifter spies the beautiful Caitlyn, it's like sunshine amidst the darkness. At last, he's found the perfect woman, except . . .
Caitlyn Whelan is mortal. Worse, her father is the head of a CIA agency bent on hunting the undead. Still, Caitlyn knows that Carlos is the man for her, shape shifter or not. So she jumps at the chance when her sister offers her a job to work with him, determined to show Carlos their attraction is more than just animal magnetism. But danger lurks in the night, and their unleashed, untamed passion might just get them both killed . . .
---
What do you think about this review?
Comments
No comments posted.

Registered users may leave comments.
Log in or register now!