"The path to love is never smooth, but a little luck helps"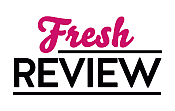 Reviewed by Sandi Shilhanek
Posted October 1, 2010

THE NIGHT SHE GOT LUCKY by Susan Donovan is the second story in a series about a group of friends who all own dogs, and get together to walk them. The series starts with Ain't Too Proud To Beg.
Ginger Garrison is attending the wedding of one of her dog walking friends, Josie, when she first meets Lucio Montevez, "Lucky" to his friends. While Ginger thinks that Lucky is nice enough, she isn't sure she is ready to move into a new relationship after the divorce from her husband. On top of that, she works for a newspaper and, due to the economy, newspapers around the country are laying off staff, and her future employment is in jeopardy. With all this to think about is she really ready to expose her heart to a new relationship?
Lucky, who is used to traveling the world taking photographs, is "stranded" in San Francisco, his career in shatters as he stands accused of defrauding the magazine for which he did the most work. He knows he's been framed, but will he be lucky enough to uncover the person who framed him, and get his reputation back? As Lucky tries to uncover who might have destroyed his career, is he ready to commit to a long term relationship, and give up his playboy ways?
There is no denying there is chemistry between Lucky and Ginger, yet it occasionally felt slightly false to me. Then as I sit and contemplate love and life, I wonder if it is ever smooth sailing. Not really, so maybe those moments in which I found it hard to believe these two might really care for each other in a happy ever after sort of way might just have been one of those bumps in the road that we must travel to find true love.
I didn't read the first book, Ain't Too Proud To Beg, and wish I had so I would better understand the dynamics of the women's friendships, and had learned about Josie and Rick from the beginning, but I don't really think it's necessary to read in order. I am anxiously awaiting the next in the series, and wonder which friend is going to be next to fall in love, and live happily ever after.
SUMMARY
Her marriage is over. Her newspaper career went belly up. And it won't be long before her two teenage sons are off to college…and then what? Sometimes it seems like the only thing Ginger Garrison can count on is her beloved Bichon Frisé and the loyal women in her dog-walking group. But her luck is about to take a wild turn. . .
A diplomatic snafu has sidelined the globe-trotting nature photographer Lucio "Lucky" Montevez, a man known as much for his wild personal life as his wildlife images. Now stuck in the States and forced to shoot pet portraits for a living, his prospects look downright tame…until Ginger enters his world (along with her boys, her spoiled pooch, and her egomaniacal ex-husband). Lucky's always been a love-her-and-leave-her kind of guy, but something about the spirited, sensual Ginger makes him want to stick around. But will Lucky's playboy past end up costing him the only woman he's ever really loved?
Excerpt
Technically, Ginger Garrison wasn't the first bridesmaid to faint into the arms of Lucio Montevez. That had occurred nearly twenty years earlier in Las Alpujarras, at Lucio's own wedding, when his young bride's best friend went into an apoplectic fit of jealousy. The girl managed to call Lucio a hairy wild boar and pound her fists on his chest before she collapsed, which added some levity to the ill-fated event. Sadly, the last time Lucio returned to Spain, he'd encountered the onetime bridesmaid on the main street of his village. He said hello. She spat in the dirt near his feet and continued walking.

Ah, romance.

Lucio propped the most recent fainting bridesmaid against his chest, then reached up under a resplendent amount of green chiffon fabric until he found the back of her knees. He lifted her, pulled her close, and turned toward the guesthouse, where he'd learned she was staying. Lucio knew he should concentrate solely on the placement of his feet on the stone walk, but the allure of Senora Garrison's exposed bosom and satiny throat were impossible to resist. So he alternated. He looked at his feet on the stones, then at the glorious swells and slopes of the woman in his arms. He carefully placed his feet on the doorstep, then appreciated the graceful lines of her cheek. The stairs, her cute little nose. Kicking open the door, her trim waist.

It was too much for him. The instant Lucio entered the upstairs guestroom – even before he could place her on the bed – he lowered his lips to the satiny warm skin below her jaw line. He kissed her there, gently flicking his tongue against her pulse. She would be fine, he knew. She simply needed to loosen her dress. So Lucio placed her on top of the coverlet, rolling her away enough for him to reach the zipper. Slowly, he pulled it down, and with the release of each stainless steel tooth, more of the woman's taut skin was revealed to his appreciative gaze. Lucio's breath quickened as the inches of flawless pink revealed themselves between her shoulder blades, around her ribs, along the straight, delicate spine, and lower, lower, to the top of what was proving to be a perfectly rounded buttocks.

With great care – and an unexpected surge of self-discipline – he eased her onto her back, making sure the dress covered her bare breasts but did not hinder her breathing. He brushed her left cheek with the back of his fingertips.

"Te fuiste, mi amor," he whispered. "Wake up, love. You left me for a moment. Breathe now."

She stirred.

"That is good," he said, suddenly aware of a strange sizzle in the air, an electrical rush moving through his body. He glanced to check if a breeze ruffled the curtains. But there was nothing.

Then Ginger sighed, her dainty pink lips parting ever so slightly, and Lucio felt it again, stronger this time – a wave, a disturbance in the air, a question and its answer tucked inside a crackle of energy. Ginger's eyelashes flickered. His self-control had been short lived.

"Forgive me," Lucio said as he lowered his mouth to hers. "But I must."

He kissed her. Her lips yielded to his gentle pressure, opening to him. Lucio groaned in bliss, the energy coursing through him, the kiss building, surging, growing hotter and hotter. . .

Until she struck him.

The thud of her palms against his chest knocked the wind from his lungs. Lucio prevented himself from falling off the edge of the bed, and managed a smile. "Sleeping beauty awakes!" he said, bowing slightly.

"You freakin' pig!"

With that pronouncement, Ginger sat up abruptly, her thick auburn hair askew, her dress falling far south of modesty. She choked in outrage, yanking the dress up past a set of stupendous breasts all the way to her clavicle. That's when she screamed.

In the two decades he'd roamed the globe as a nature photographer for Geographica Magazine, he'd dealt with hysterical females of every size, shade, nationality, and demeanor. They'd cursed him in a variety of tongues – Mandarin, Punjabi, and Cajun French initially came to mind – and in a variety of exotic settings. The Nepalese highlands. Kenya's Rift Valley. Under a canopy of strangler fig vines over the Upper Amazon. But he couldn't remember any of them being as desirable as Ginger Garrison. There was something beguiling about the woman – quite tall but, oh, so feminine. He guessed she was in her mid thirties, at the peak of mature beauty, with fiery hazel eyes and delicate hands, one of which was, at that very moment, flying toward his face, palm flat and open.

Thwack!

The guestroom door flew wide, and Lucio immediately recognized the cavalry as the other two bridesmaids in the wedding party, an older, mannish woman named Beatrice Latimer, and a little dark-haired cutie named Roxanne Bloom. Though he would have preferred it the other way around, Roxanne was in a bulky bathrobe and Bea was in a camisole and panties.

"What the fuck?" Bea said, balling her fists at her sides.

"Allow me to introduce myself." Lucio rose from the bed and headed toward the neutral center of the room. "I am Lucio Montevez, but those who know me well call me Lucky." The women did not seem impressed. "Your friend fainted on the walkway outside, and I brought her here to recover."

"We don't care if you're the Pope!" Roxanne's eyes flew wide. "We heard Ginger scream and we're calling the police!"

Lucio tried not to laugh. "There is no need, I assure you."

"Really?" Bea took a step toward him, and by the looks of the woman's defined quadriceps, she meant business. "Because it sure looks like you just assaulted her." Bea pointed at Ginger. "Her dress is open. She looks unraveled. That scream was the real deal. Your luck has just run out, dude."

"Wait." It was Ginger. She fumbled with the dress, clutching it to her chest as she reached around her back to find the open zipper. Then she blinked, quickly shook her head, and touched her lips. Her eyes shot toward him. "I couldn't breathe. I saw you step out from behind the roses, then everything went black." Ginger's jaw slackened. Her hand fell to her side. And she stared at him in shock.

Ginger's friend had been right – the woman was unraveled. Lucio certainly hadn't meant to unnerve her to this degree. It was only a kiss.

"You said you were waiting for me," Ginger whispered, horror in her eyes.

"I did."

"Then you said something in Spanish. What was it?"

"I merely explained that you'd stolen my heart."

Ginger's eyes went wider still. "You kissed me."

"I had hoped to revive you," Lucio said, smiling. "I am happy to see it worked."

"Ever heard of a cold cloth on the forehead?" Roxanne asked.

Lucio laughed. "This has been a rare pleasure, ladies. Please let me know if you should need further assistance."

He headed toward the door, looking back long enough to see the loathing in Bea's sneer and the distrust in Roxanne's narrowed eyes. Ginger, however, was once again touching a pair of lips that had drifted into a dreamy smile.

With a nod, Lucio headed down the steps and outside, a smile of his own spreading across his face. Without a doubt, loosening the dress of the hazel-eyed, auburn haired Ginger Garrison had been the most pleasant surprise of the last three months, and Lucio decided he'd allow himself a moment to savor it. After all, he deserved a brush with beauty in the midst of all the ugliness that had suddenly become his life.
---
What do you think about this review?
Comments
No comments posted.

Registered users may leave comments.
Log in or register now!