"An excellent start to a new series with an intricate and original interpretation of the vampire mythos."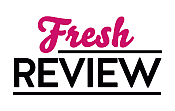 Reviewed by Vicky Gilpin
Posted September 9, 2010

Vampires live in credenti (vampire communities) with their own rules about behavior, dress and superstition. They are ruled by the Eternal Order, but many vampires' only desire is to escape the confines of the communities and the Order as soon as they are able.
The Roman brothers, Alexander, Nicholas and Lucius, Pureblood sons of the Breeding Male, have been hiding from the Eternal Order for decades. However, when Alexander starts to morph into his mature powers and weaknesses a century early, the brothers learn the Order has not forgotten them. As well as a desperate urge to stay alive, Alexander feels a raging desire to help the woman, Dr. Sara Donohue, who saved his life during his morph. In addition, he feels plain old-fashioned desire for her, but he knows a relationship with a human is impossible. Meanwhile, Sara continues to evade a former patient who has developed an unhealthy fixation as she tries to help her brother escape the trauma of his memories.
ETERNAL HUNGER is an excellent start to a series with an intricate and original interpretation of the vampire mythos.
SUMMARY
FEAR IS IN THE BLOOD
Alexander Roman wants nothing to do with the controlling rulers of his vampire breed or the family he escaped from a hundred years ago. But as a new threat to the pureblood vampires emerges, Alexander's ties to the past are forced upon him again, and without warning, he finds himself - disoriented, terrified, and near death - at the door of a stranger. TRUST IS A RISK
Dr. Sarah Donohue is dedicated to removing the traumatic memories of her patients - like those of the stranger at her front door. But what he tells her of his past is too astonishing to be anything more than the delusion of a madman. Yet she has seen his flesh scarred by the sun and witnessed his inhuman strength. And never more has she felt so conneted to a man, by both fear and seductive excitement. LOVE IS ETERNAL ...
But as their worlds collide, Sarah and Alexander are bound by something even stronger, as one becomes hunter and the other prey. And Sarah's only chance of survival is to surrender to the final - and most unimaginable - desire of her life.
Excerpt
One

Soho

11:45 p.m.

Their breath visible in the frigid air, their shadows massive against the jagged stone walls, Nicholas and Lucian Roman moved through the tunnels beneath the quiet Manhattan neighborhood, determined to save their brother's soul, yet severely opposed on how to accomplish it.

'ÄúHe'Äôs not ready,'ÄĚ Lucian growled.

Nicholas'Äôs strides lengthened as he stalked past the tunnel guards, male vampires, Impurebloods, who kept their eyes on their boots and away from the one so beautifully pale, and the other with eyes and hair as black as his unbeating heart. 'ÄúI will see for myself.'ÄĚ

'ÄúWhat you will see, brother,'ÄĚ Lucian said, his fangs twitching, 'Äúis an animal. The hunger rules him again. This time it is nearly uncontrollable.'ÄĚ

'ÄúNo. Alexander has control. He has judgment. Look where he keeps himself.'ÄĚ Nicholas frowned. The 6 by 9 foot cage that dwelled far beneath the New York City streets had been built long ago to quell his eldest brother'Äôs rage, starve his body and fuck with his mind, but in the past two days it had kept him from killing anything that crossed his path.

Lucian fell into step beside him as the tunnel widened. 'ÄúHe nearly butchered that human woman, Nicky.'ÄĚ

'ÄúShe is fine. She breathes.'ÄĚ

'ÄúOnly because you intervened.'ÄĚ

Nicholas said nothing, his jaw tight as a fist.

Lucian continued, 'ÄúHe must stay in the cage until he feels...whole again. Until his craving for blood eases.'ÄĚ His voice dropped. 'ÄúIf it ever eases...'ÄĚ

'ÄúYou want to keep him locked up like an animal indefinitely?'ÄĚ Nicholas accused fiercely. 'ÄúLike he was forced to do as a balas.'ÄĚ The ancient word for 'Äėvampire child'Äô exited Nicholas'Äôs mouth as a bitter hiss.

'ÄúIt is as he wants it,'ÄĚ Lucian argued. 'ÄúAlexander built that cage because he was addicted to the pain of his past - now he keeps himself in it to protect his future. I'Äôm not the bastard who fucked up his early years, but I know what needs to be done now, and so does Alexander. He understands the danger he'Äôs in 'Äď that we'Äôre all in now.'ÄĚ

They rounded the corner and Nicholas eyeballed a second set of guards as they passed by. The Impurebloods, the powerless sons of both human and vampire had escaped their respective credentis 'Äď their vampire communities 'Äď long ago after having their sexual appetites bled out of them by the Order, the rulers of their breed. Now, they worked for the Pureblood Roman brothers, and were treated with decency and respect.

'ÄúI believe your reaction,'ÄĚ Nicholas said to Lucian as they reached the end of the tunnel and the door that led to their brother'Äôs prison. 'Äú--your need to keep Alexander contained - is based in fear.'ÄĚ

Lucian stepped in front of the heavy iron door, blocking Nicholas'Äôs way, his almond eyes burning with aggression. 'ÄúListen to me, if he kills, the Eternal Order will be able to track him 'Äď they'Äôll be up our asses before we have a chance to cover for him.'ÄĚ

Nicholas sniffed. 'ÄúSince when have you ever cared about the laws of the Order?'ÄĚ

'ÄúHey, if you want to bring a war here 'Äď because you know that'Äôs what will happen if the Order finds us and attempts to take us back to the credenti - I'Äôm game. I'Äôd have to be dead to return to my vampire community, so they'Äôll get a good fight from me. But we must acknowledge that if they find us, everything we'Äôve created since escaping will be over.'ÄĚ He lifted his pale brows. 'ÄúThis is not fear, but reality.'ÄĚ

Nicholas stared at his brother; the near-albino with the shock of white hair hanging past his ears, the terrifying angel. Granted, Lucian could be a hotheaded shit who acted too quickly and apologized never, but his point, his reasoning for keeping Alexander away from the public had merit. And Nicholas was never one to ignore reality. As a balas it had kept him and his mother clothed, fed and breathing. And more vitally, it had kept them away from the credenti and later, the Eternal Order; the ten Pureblood vampires who had passed on to the middle world, yet made the laws, punished the lawbreakers and governed every vampire credenti on Earth.

Nicholas nodded at his brother. 'ÄúAll right. He stays. But I want to see him and speak to him first.'ÄĚ

'ÄúYou gonna give him a hug,'ÄĚ Lucian drawled, 'Äútell him everything'Äôs going to be all right, share some feelings?'ÄĚ

Nicholas didn'Äôt bite back. He was nothing if not controlled. It was how he survived within his own head, within the memories that lurked there. 'ÄúEnough now. Open the door, little brother.'ÄĚ

With a sniff of derision, Lucian turned and punched in the alarm code. When he saw 'Äėgreen for go,'Äô he gripped the massive door handle and pulled. The brothers entered, quickly filling the small space with their massive frames. Nicholas looked around. First thing he saw was Alexander'Äôs ancient servant, Evans, a bald, rat-eyed Impure, who had escaped a crendenti in Maine just ten years ago, and had been found in Central Park by Alexander.

Evans paced the floor in front of the cage, which was cut into the rock wall and had no windows, except for the three twelve-inch iron bars soldered into a steel door that took three keys, an alarm code and a retinal scan to unlock.

'ÄúOpen the door, Evans,'ÄĚ Lucian ordered brusquely.

The old Impure stopped directly in front of Alexander'Äôs self-imposed prison. Like most males who came before the Roman brothers, he refused to make eye contact. It was the fear of their father, the Breeding Male, who and what he was - it remained strong, even in those who had escaped the credenti. 'ÄúI'Äôm sorry, sir. He wishes not to be disturbed.'ÄĚ

Lucian cocked his head to one side. 'ÄúI really don'Äôt give a shit.'ÄĚ

'ÄúEasy, Lucian,'ÄĚ Nicholas said in a calm voice, well aware that the old vampire was just protecting his master, the one who had taken him in and given him a new life. 'ÄúStep aside now, Evans.'ÄĚ

'ÄúBut, sir--'ÄĚ

'ÄúI'Äôm a gentleman, Evans,'ÄĚ Nicholas continued easily, 'Äúand would drain your vein quickly and relatively painlessly, but Lucian, as you know, has little self-control.'ÄĚ

Evans paled. 'ÄúYes, sir.'ÄĚ

'ÄúDo it,'ÄĚ Lucian said. 'ÄúQuickly.'ÄĚ

His hands shaking, the servant did as he was told, disarming the alarm, performing the retinal scan and fumbling around with the key as he unlocked the door. Then without looking at either brother, he stood back and watched as the door rolled to one side.

It was pitch black inside the cage, freezing and smelled of disinfectant - just as Alexander liked it. Lucian was the first to enter, but was barely five seconds inside before he let loose a string of curses.

Nicholas reached his brother'Äôs side in a millisecond. 'ÄúWhat'Äôs the problem?'ÄĚ When he saw the reason for the outburst, he stalked out of the hole in the rock and went directly to Evans, his nostrils pulsing with each heavy breath. 'ÄúWhere is he?'ÄĚ

Evans'Äô entire body trembled with fear. 'ÄúI couldn'Äôt stop him. I--'ÄĚ

'ÄúLook at me, Impure!'ÄĚ Nicholas demanded.

Evans' gaze flickered up. He saw Lucian coming toward him too, and looked ready to pass the hell out.

'ÄúHow long?'ÄĚ Nicholas repeated.

'ÄúAn hour,'ÄĚ Evans squeaked out.

'ÄúShit!'ÄĚ

Nicholas turned when he heard Lucian. 'ÄúHe'Äôs on the hunt to finish the first, then find and drain another.'ÄĚ

Lucian'Äôs fangs elongated as he glared at the servant. 'ÄúYou stupid little fu--'ÄĚ

Nicholas stopped him. 'ÄúNo time. We need to find him. No female in his path is safe.'ÄĚ
---
What do you think about this review?
Comments
No comments posted.

Registered users may leave comments.
Log in or register now!